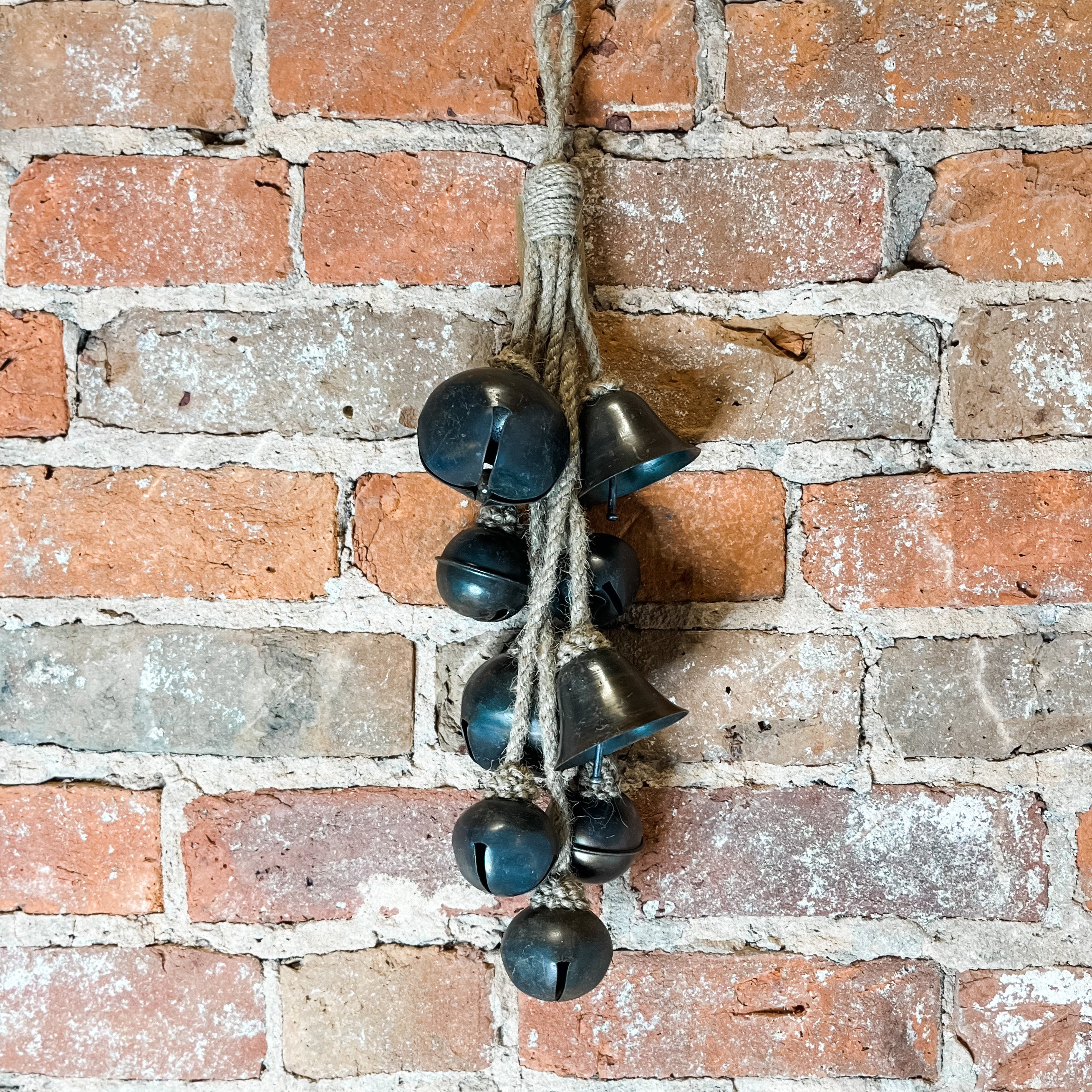 Black Metal Bells on Jute Hanger 15"
This 15" black metal bell set is the perfect addition to your home. Hang it up with the included jute hanger for an accessory that is both stylish and timeless. Its unique design and quality workmanship make this set of bells a timeless classic.
Six Black metal bells in different styles hanging on a jute rope.
Black Metal Bells on Jute Hanger 15"