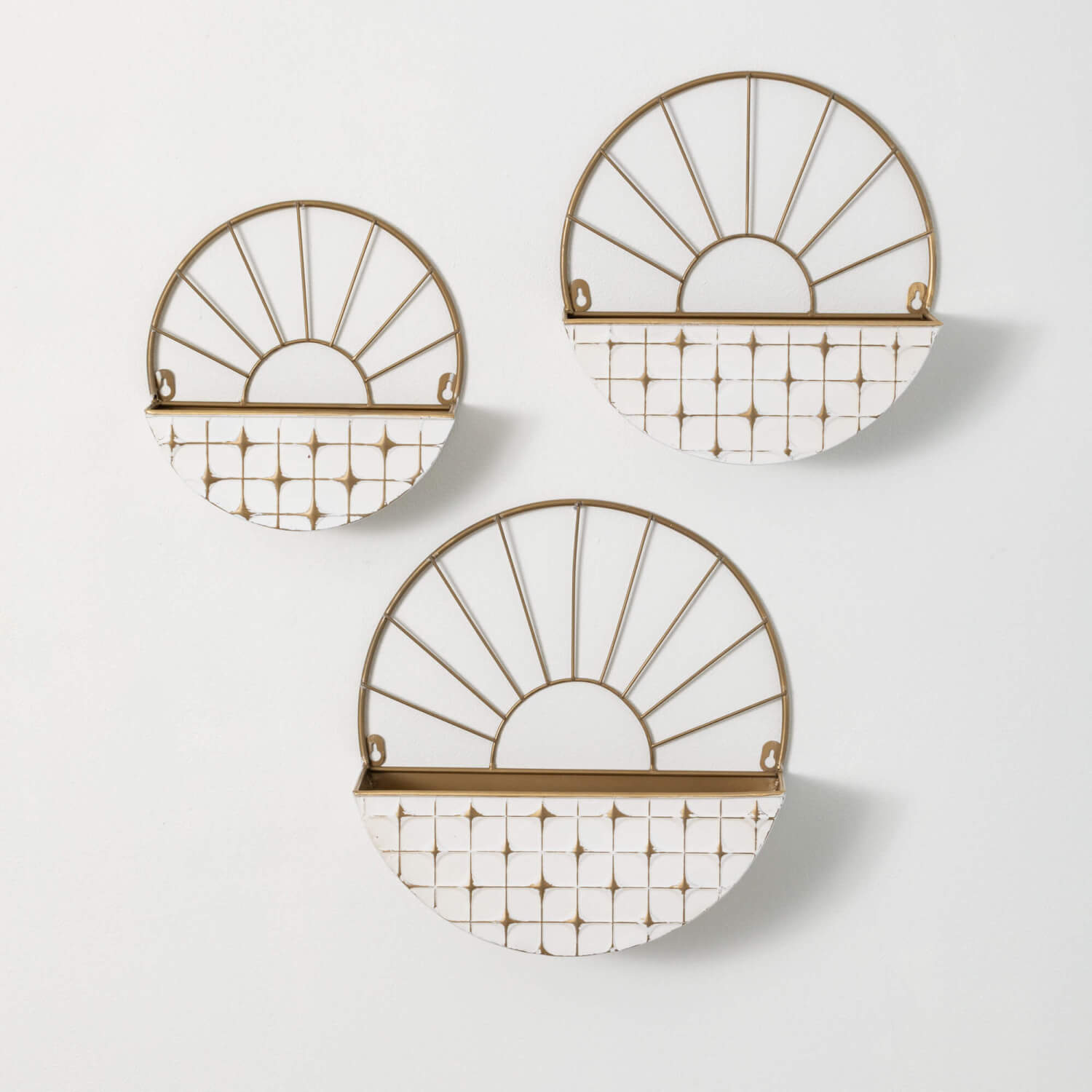 Gold Starburst Wall Pocket
Add some "wow" to your walls with these one-of-a-kind patterned metal wall pockets. This set of three is highlighted with a decorative sunburst pattern on the backs, and each with brushed gold detailing atop a creamy, whitewash rub.
Large-14"L x5.5"W x14.75"
Medium-12.25"L x4.5"W x12.75"
Small-10.25"L x4"W x10.75"
Gold Starburst Wall Pocket