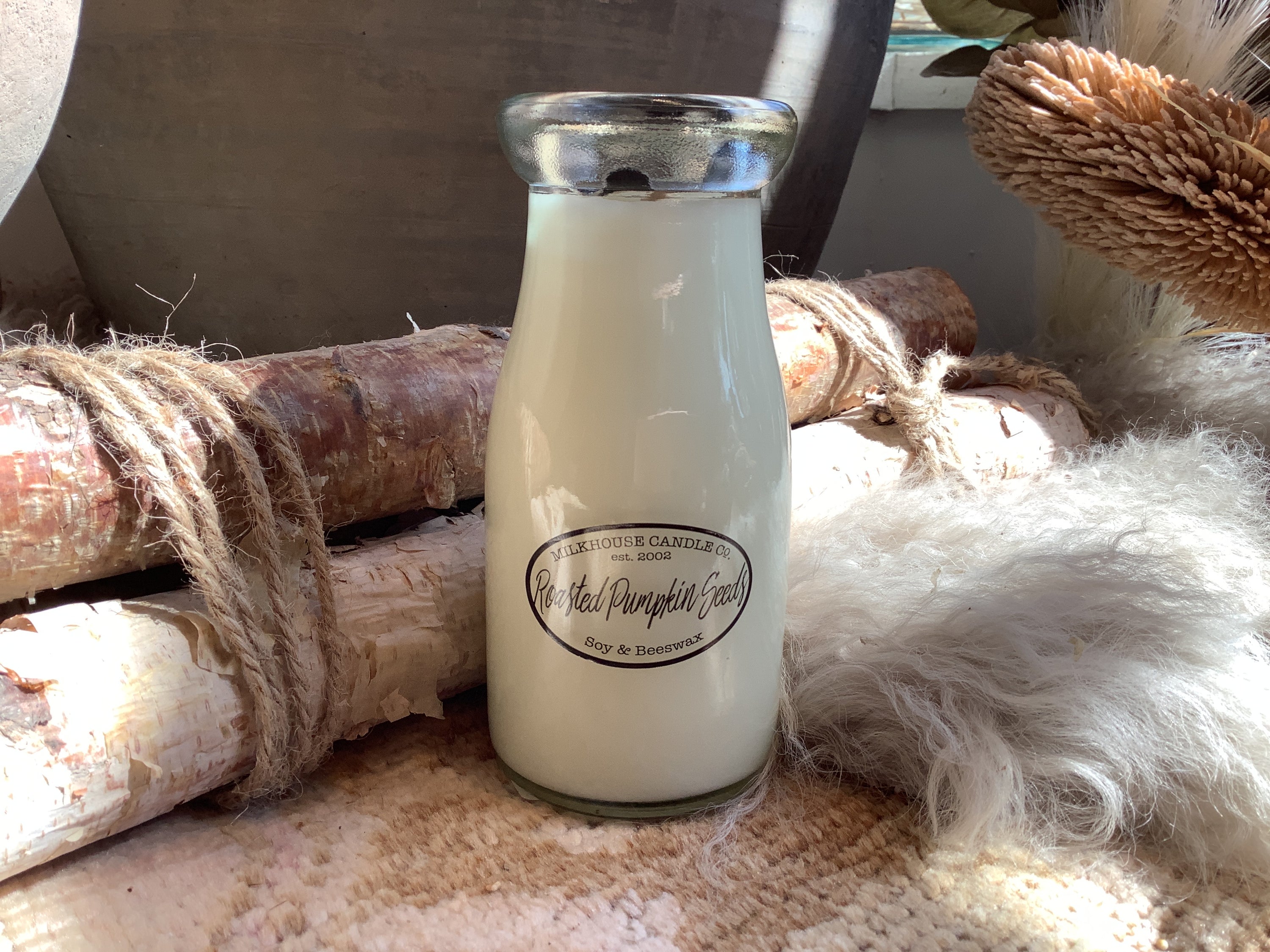 Milkhouse Glass Milk Bottle 8oz
Milkhouse's 8 ounce Milkbottle Candle is filled with a signature soy and beeswax blend. Nostalgic glassware is the real old-world dairy glassware made thick, to insulate and protect its contents.
Cotton wick; 50 unsurpassed hours of burn. Perfect for small rooms!
Tech tip: This jar burns beautifully from your first light to final flame. For a natural alternative to a stick lighter, use a dry piece of spaghetti to relight when your wax levels get out of reach.
Made in the USA!
Linen & Ashwood: Grey musk infused with whispers of dark gilded fruits swirl with oriental vanilla, tonka bean, and benzoin giving depth to golden amber and soft linen.
Milkhouse Glass Milk Bottle 8oz