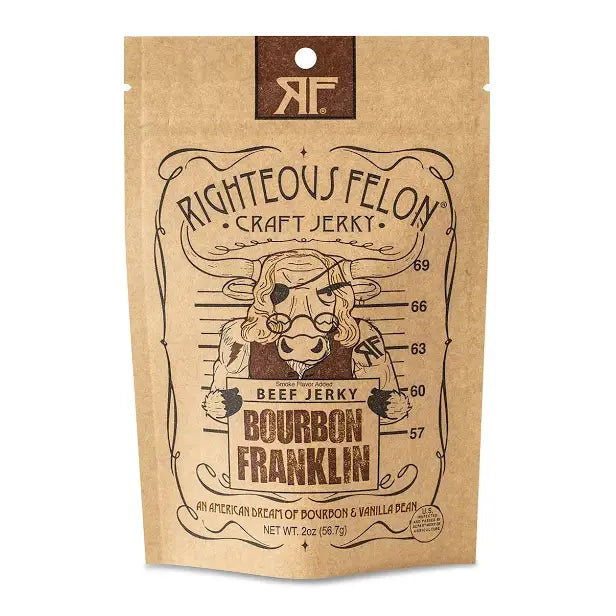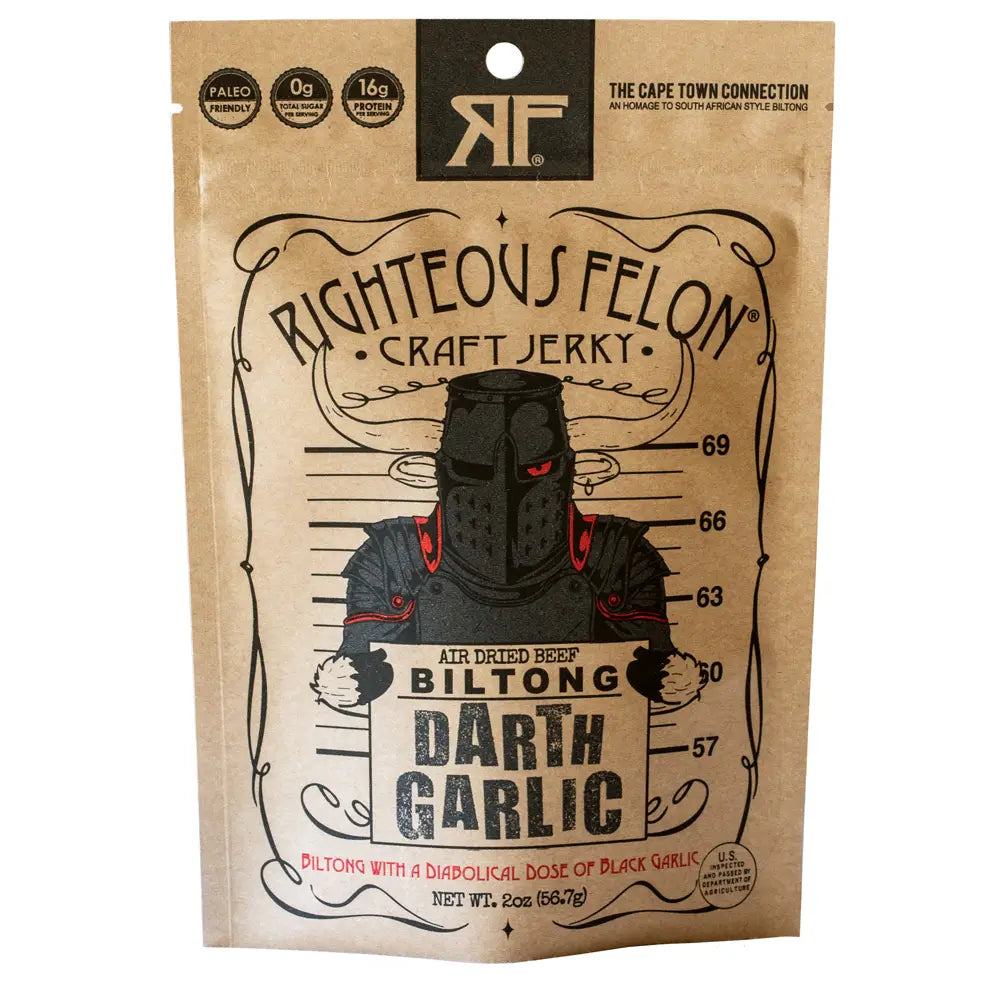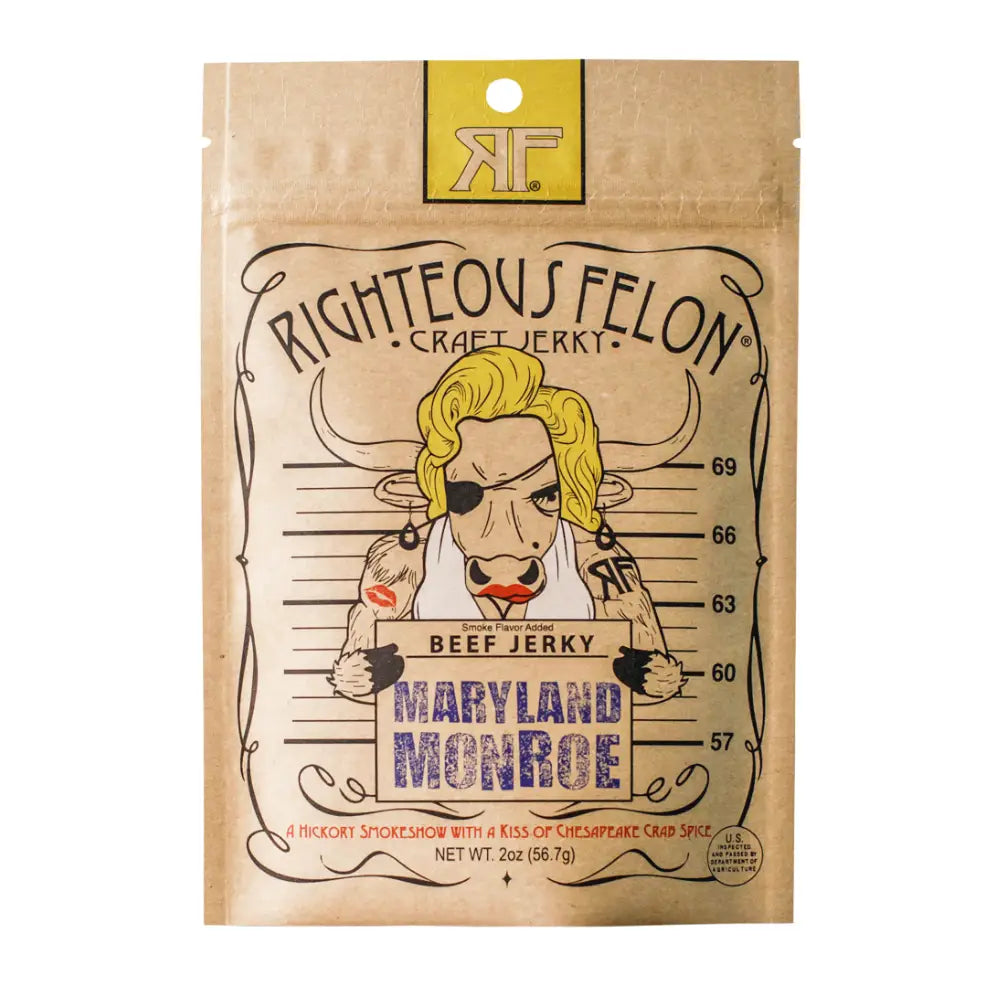 Bourbon Franklin- Bourbon Franklin takes Righteous Felon's original recipe and pile drives it with a Fourth-of-July's worth of bourbon, a pinch of vanilla bean, and a whisper of cinnamon. Bourbon Franklin is an homage to the ingenuity of America itself, to reinforce and redefine its founding values - family, friends, flavor, freedom, and the pursuit of (your tongue's) happiness. 
Darth Garlic Biltong- Righteous Felon Research & Development Program, this is your father. Or, well, actually, you're the father and this is the son. Whatever, you see what we're trying to do here. Darth Garlic is first graduate from the R&D initiative and represents version 2.0 of our R&D Black Garlic Biltong. We turned up the heavy dose of black garlic to give this amazingly tender meat snack a strong umami flavor. With 32g of protein, 0 grams of sugar, and <1g of carbs per bag, this biltong packs a punch for anyone looking to slim down in the new year without sacrificing on flavor.
Maryland Monroe- In the ensuing years, we've learned that Maryland does another thing very well aside from just crab cakes and football: Dousing everything in site with a heavy dose of a piquant spice blend seasoning synonymous with the Chesapeake region, known as Old Bay - which our legal team tells us can never be mentioned again on our site and will henceforth be known as Chesapeake Crab Spice. While Chesapeake Crab Spice isn't widely known to the rest of the country, this stuff is basically canon in Maryland and the rest of the Mid-Atlantic states. And for good reason - it's freaking delicious.
OG Hickory-The Righteous Felon original recipe and sweet, smoky, hickory flavor that started it all. This O.G. classic hit the streets in '96 and the jerky game ain't been the same ever since.