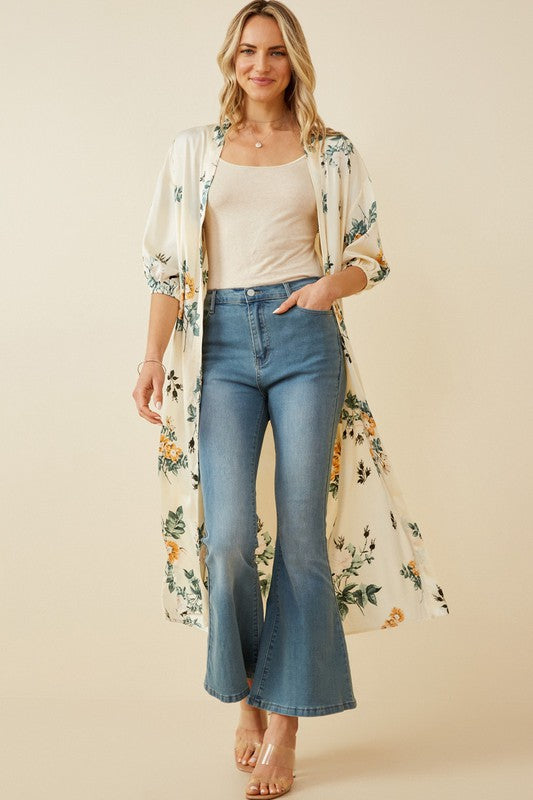 Satin Floral Open Duster Cardigan
This stunning open duster cardigan is crafted from luxurious satin floral on a cream base. The collared neckline adds an extra touch of elegance, and the ankle-length and side slits provide a flattering silhouette. The short elastic-cuffed sleeves and side pockets further enhance the look and comfort.
Description:
A fashionable layer for any ensemble, this mid-calf Satin Floral Open Duster Cardigan features an elegant, cream-colored fabric with a floral print and open, cuff sleeve construction. Providing a sophisticated and sophisticated look, this piece is perfect for adding a hint of frill to any outfit.
Measurements/Dimensions: loose and flowy 
Fabric/Material Content: 100% polyester 
Wash/Care/Special Instructions: hand wash cold, do not bleach, hangt
Satin Floral Open Duster Cardigan