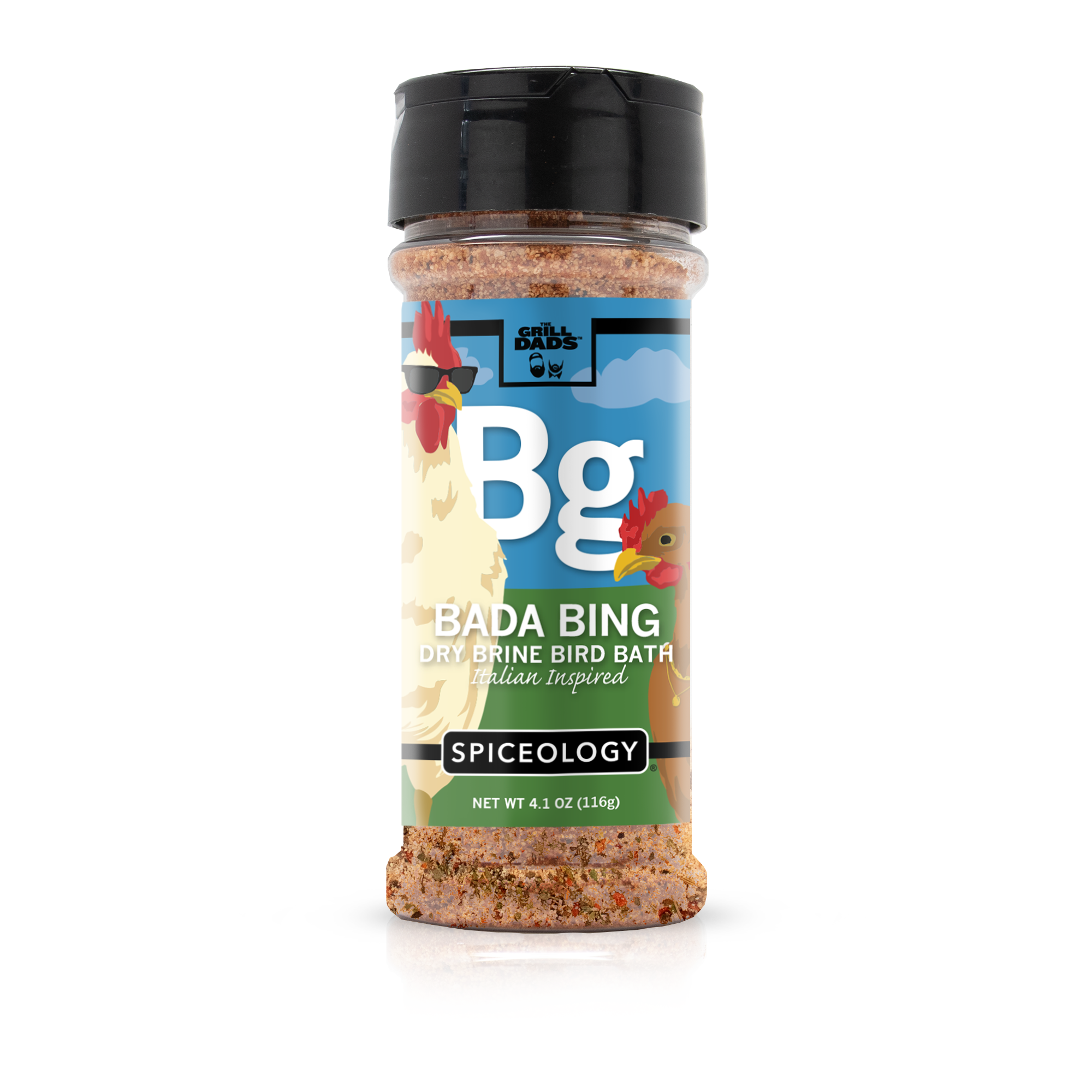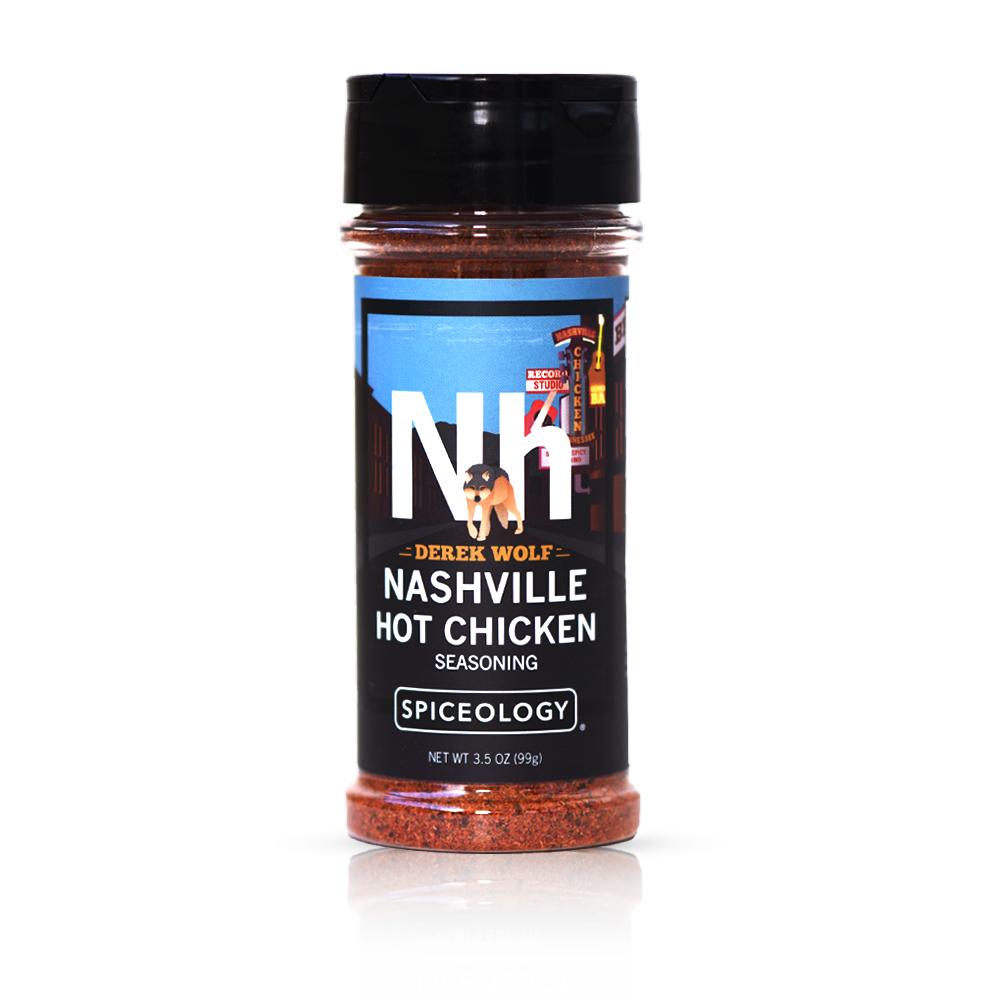 El Mariachi: This blend puts the powerful earthy flavors of Mexico in your hands. This is the perfect earthy combination of cumin, oregano New Mexico chili powder, chili flake, and cayenne. Don't worry, the heat is gentle and the perfect flavor note for anything "meaty." Add this blend to pretty much any protein (it's just as delicious on chicken and pork as it is on shrimp and fish) and a host of veggies including broccoli, sweet potatoes, mushrooms, bell peppers, onions and jackfruit for the vegetarians out there!

Gnome On The Range: Bright tomato, sweet and sour soy and earthy porcini and shitake mushrooms meet a touch of perfect aleppo chile flake heat to make a blend that is equally as delicious on meats as it is on veggies. This is the umami flavor punch you've been looking for.
Bada Bing: Move over wet brine, there's an easier way to make delicious, juicy, and crispy poultry… The Grill Dads Dry Brine Bird Baths. And, thanks to a combination of Italian spices created by Mark's Nona (that's right, he's Italian underneath that giant beard), great flavors are as easy as Bada Bing, Bada Boom. Get it? That's why we named it… well, you get the point. Grill up (or roast) some Bada Bing chicken and add it to fresh pasta. Trust us, that's amoré.
Lemonade: Leave it to The Grill Dads to create the perfect way to make easy delicious, juicy and crispy poultry (or any bird for that matter) - Meet their Lemonade Thyme Dry Brine Bird Bath. This delicious combination of salt, sugar, and, you guessed it, lemon and thyme is an easy way to brine chicken. Sprinkle some Lemonade Thyme on your bird and let it dry brine overnight to add just the right amount of flavor to your meat. Trust us, this might be your new favorite "guest" for Thanksgiving dinner… or any dinner for that matter.
Garlic Junkie: For all the garlic lovers out there... this one's for you. Tons of garlic blended with the perfect mix of cracked peppercorns, spices, and herbs. This is the ultimate beef rub seasoning, but don't be afraid to use this on any cut of steak, pork, poultry, seafood, eggs, or vegetables.
Nashville Hot- DEREK WOLF'S INSPIRATION If you love sweet, spicy and savory, then you are going to love my Nashville Hot Chicken rub. Having lived most of my life in Nashville, its chicken is insane. Hot Chicken is more or less fried chicken in a spicy rub that will be combined with oil and drizzle over top of the chicken. While most Nashville Hot Chicken joints make extremely spicy blends, this rub is pretty moderate. You can try this rub the traditional way or go crazy with it on Shrimp, Salmon, Grilled Chicken, Turkey, Pork Ribs or add it to butter to top your steak.
SF Bagel: It's no wonder that this combination of sesame and poppy seeds, garlic, and onion has achieved cult-like status. And, now we've added a no-salt seasoning version for those looking to maintain a healthy diet. Sprinkle a little on top of your morning avocado toast or nightly salad for a little crunch and delicious flavor.

SF Baked Tater: There's a million ways to potato, and we're adding one to the list. Your favorite bar food can now be mastered in the comfort of your own kitchen with this deliciously savory tater blend. From tots to mashed potatoes to everything in between, your potato game will never be the same.