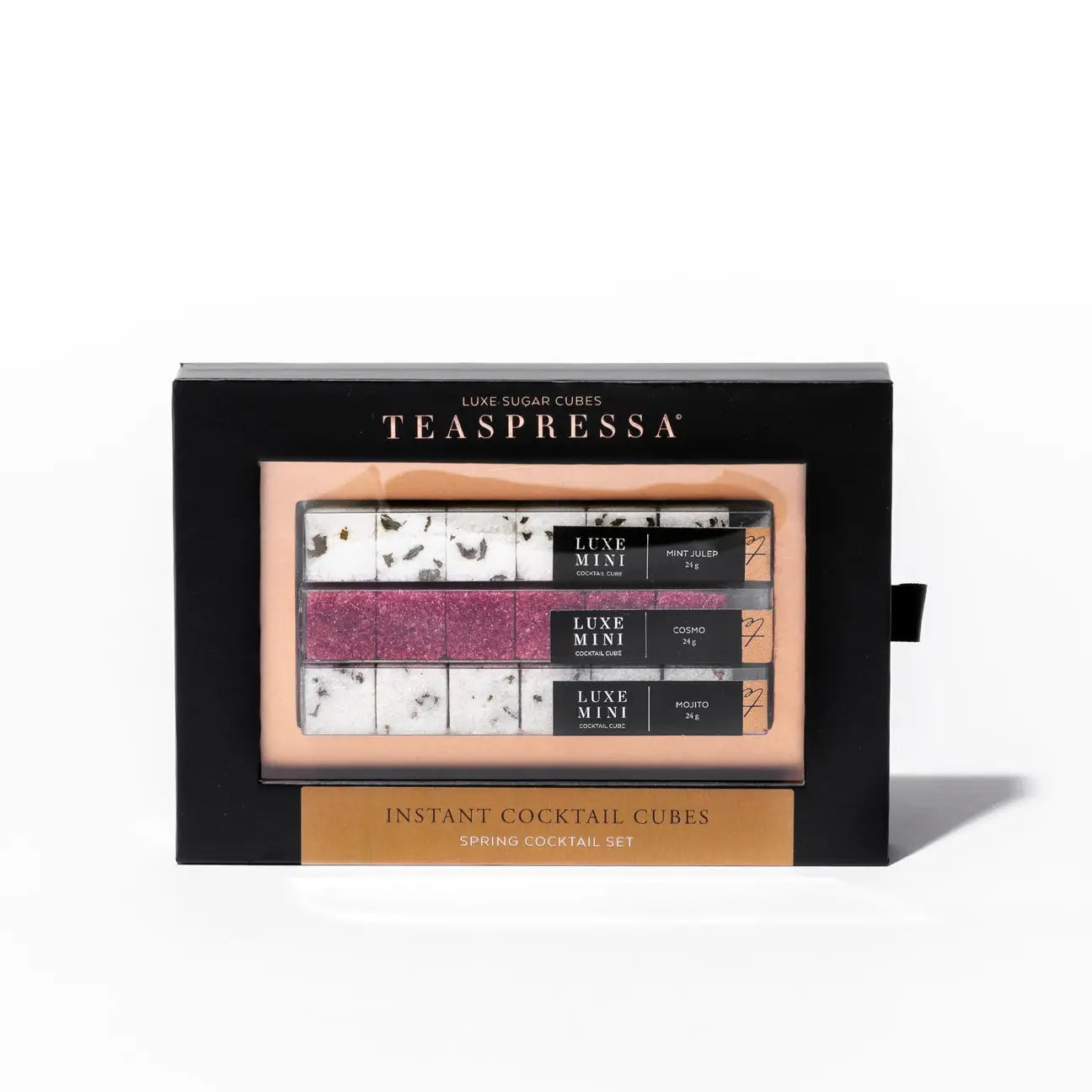 Say 'hello' to instant craft cocktails and 'bye,bye' hassle. Create a mixologist-inspired craft cocktail instantly with our handcrafted, naturally infused flavored sugar cubes. Designed specifically for liquor and made with all natural ingredients containing only 10 calories, enjoy artisan spirits anywhere, anytime!

A complete set of all of our mini LUXE COCKTAIL Sugar Cubes: Mint Julep, Mojito, and Cosmo
Add the cosmo cube into a shot of vodka to make an instant cosmopolitan!

* Kit will come in black gift box!
Details

• Made in: United States
• Shelf life: 12–24 months
• Weight: 0.3 lb
Ingredients

MINT JULEP: Cane sugar, natural spearmint oil, natural lemon dye, natural orange dye & powdered sugar.
MOJITO: Cane sugar, natural lime, natural spearmint oil, tartaric acid & spearmint leaves.
COSMO: Cane sugar, organic cranberry, tartaric acid, cranberry, natural lime, beet, & organic orange oil.