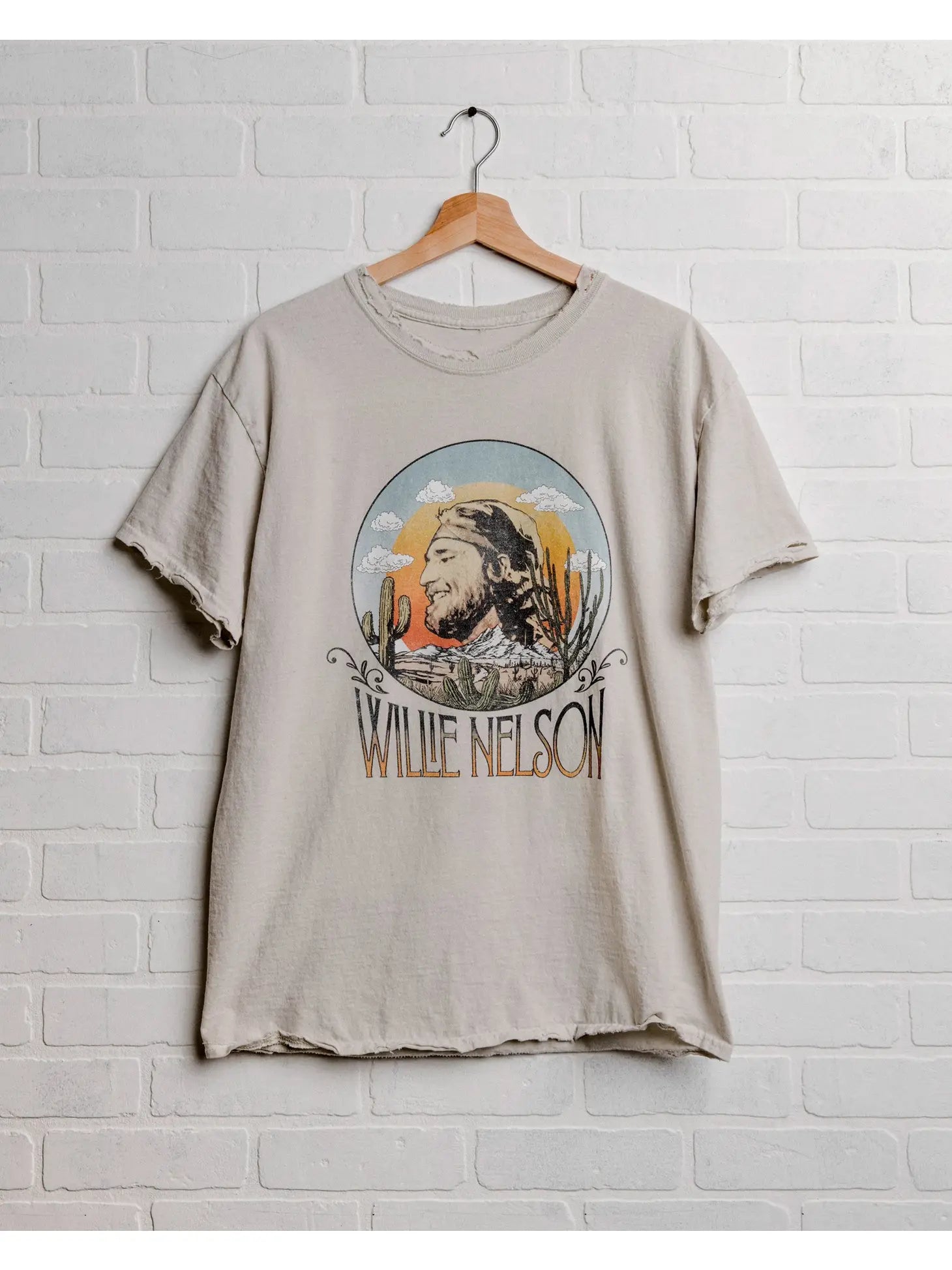 Willie Nelson In the Sky Tee
Description:
This stylish Willie Nelson In the Sky Tee features a distressed collar and sleeves, with detailed graphics in pastel blue, yellow, pink and green of Willie in the desert. The off-white fabric completes this crisp, modern look. An essential item for any Willie fan's wardrobe.
• Measurements/Dimensions:  tts
• Fabric/Material Content: 100% cotton 
• Wash/Care/Special Instructions: Machine wash cold, tumble dry low. Do not iron on decoration.
Willie Nelson In the Sky Tee