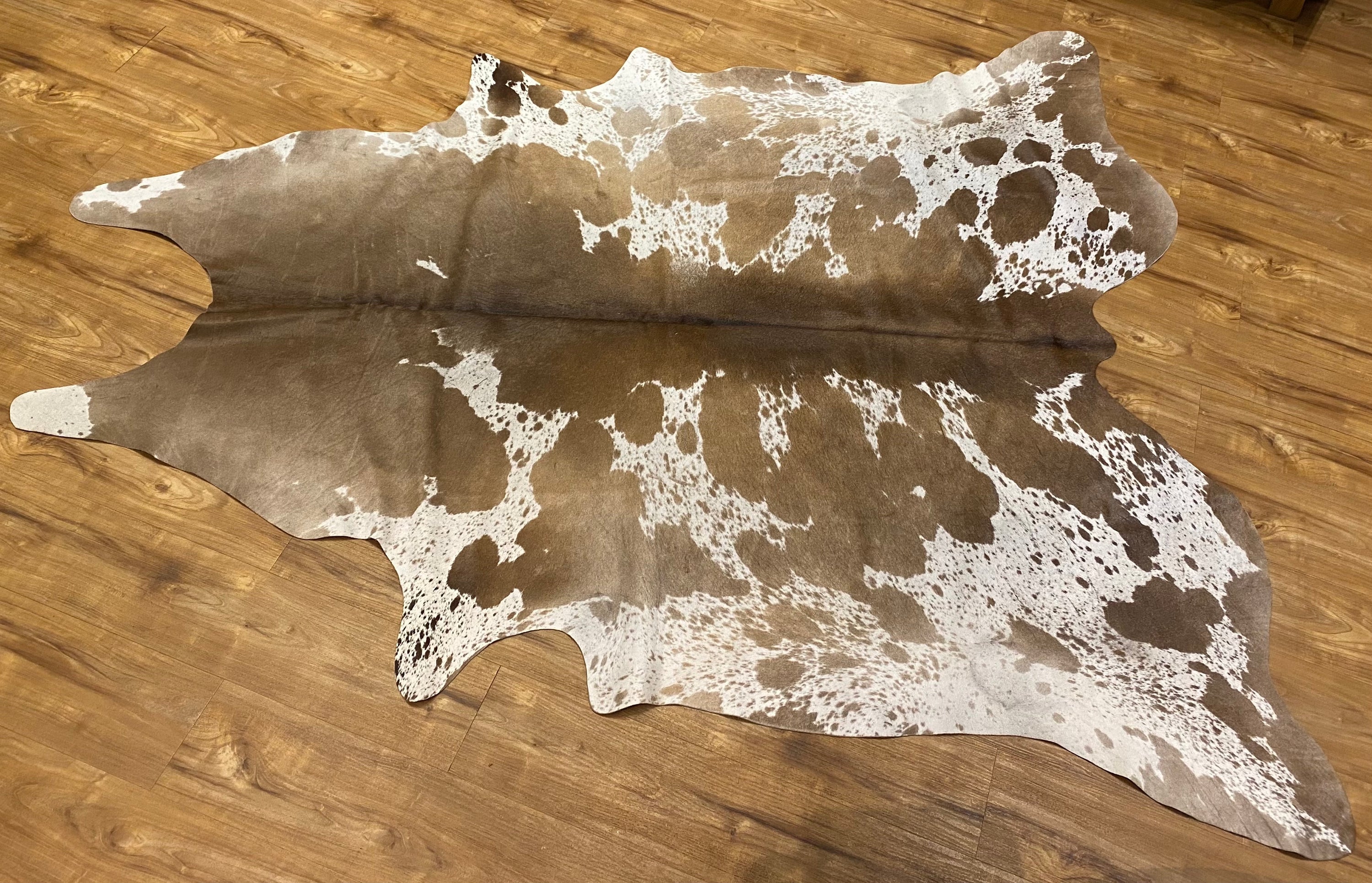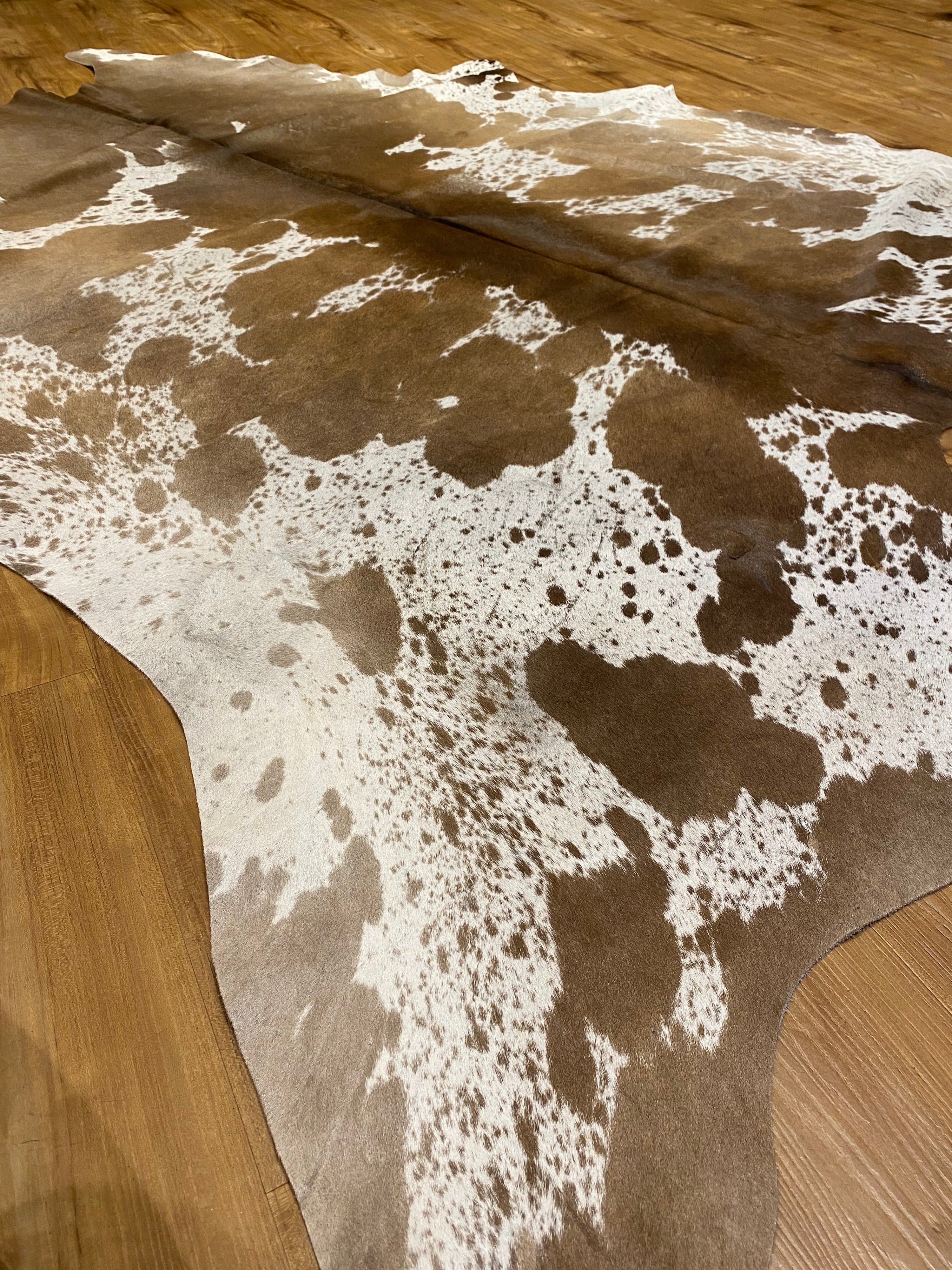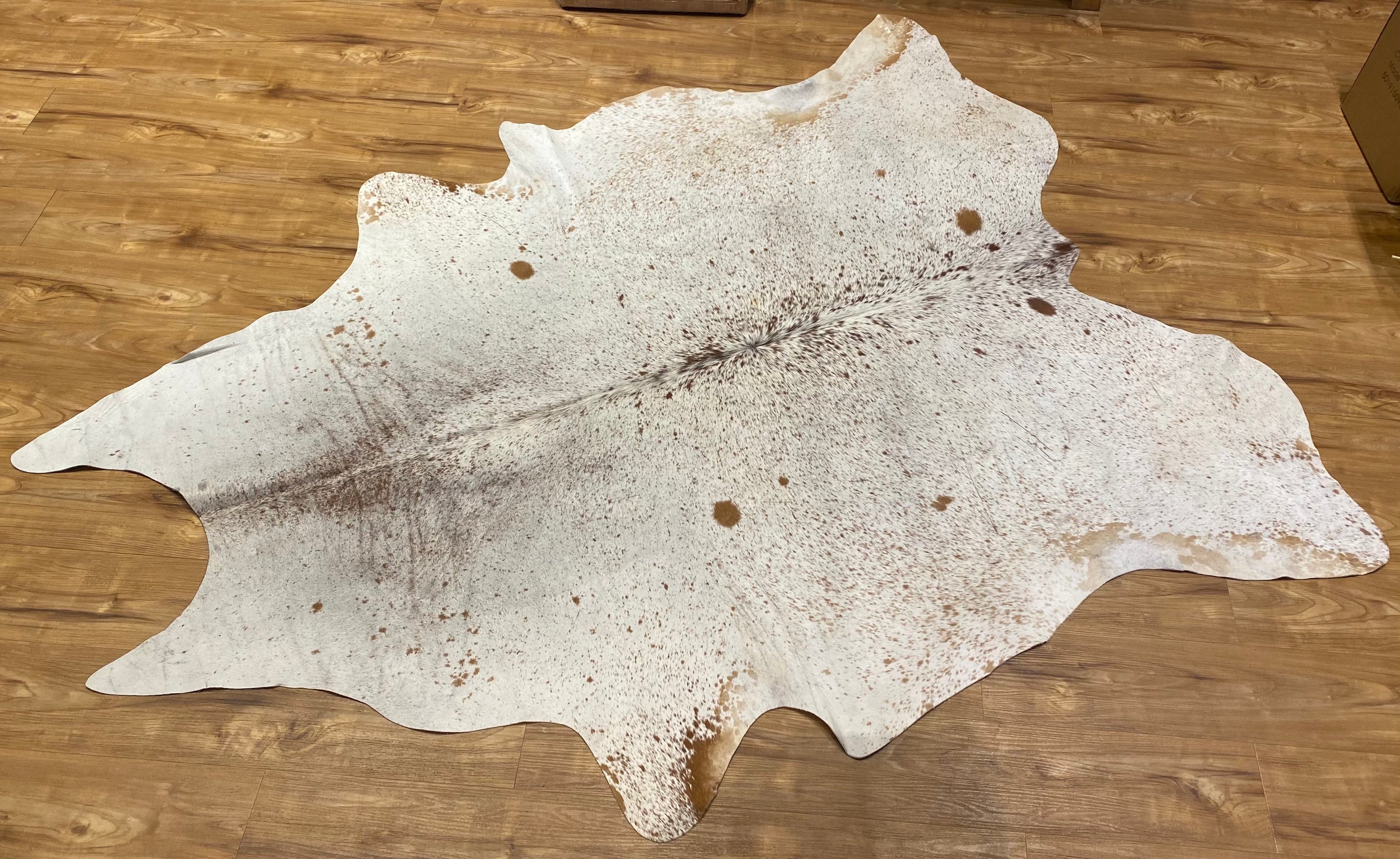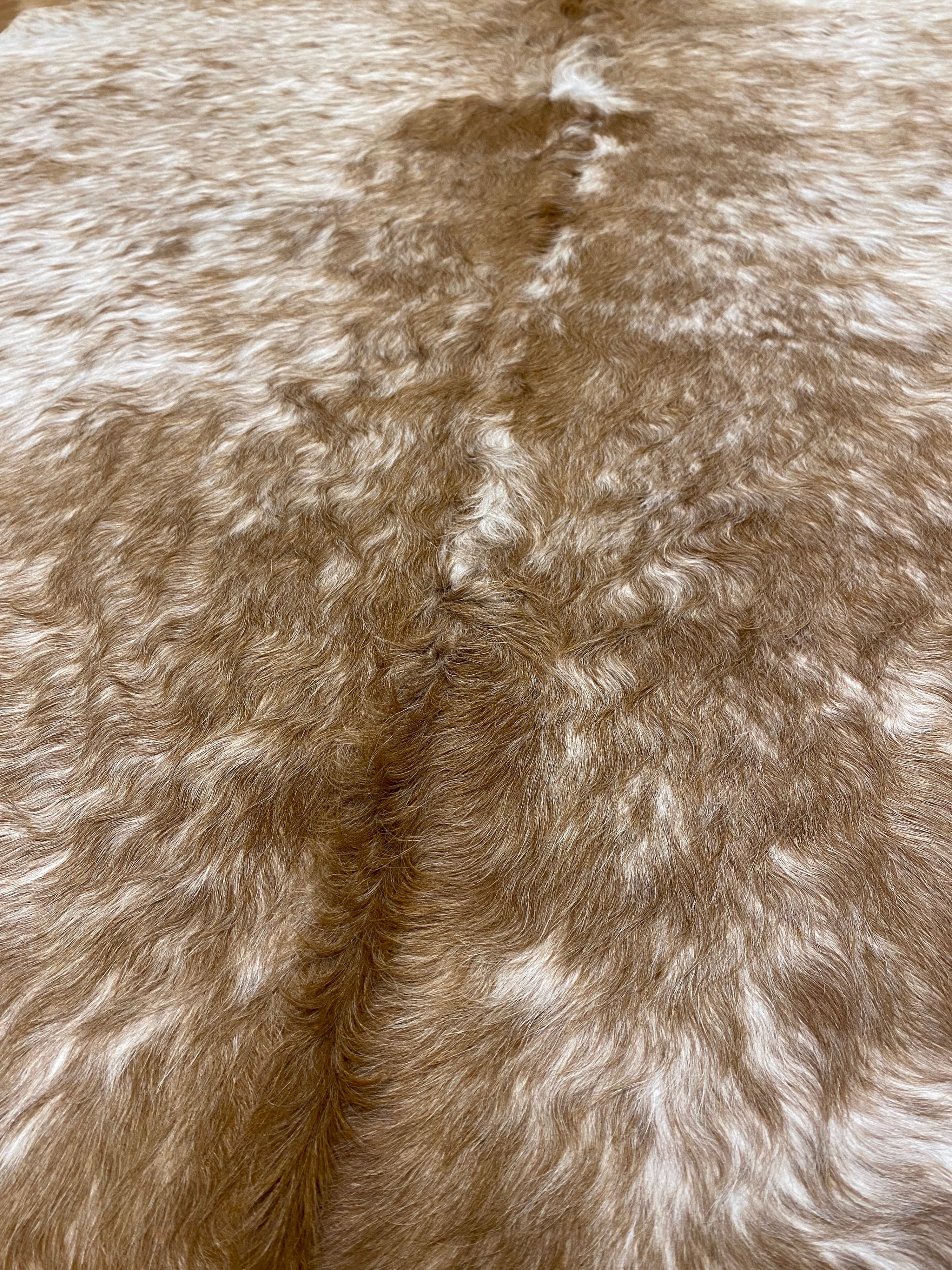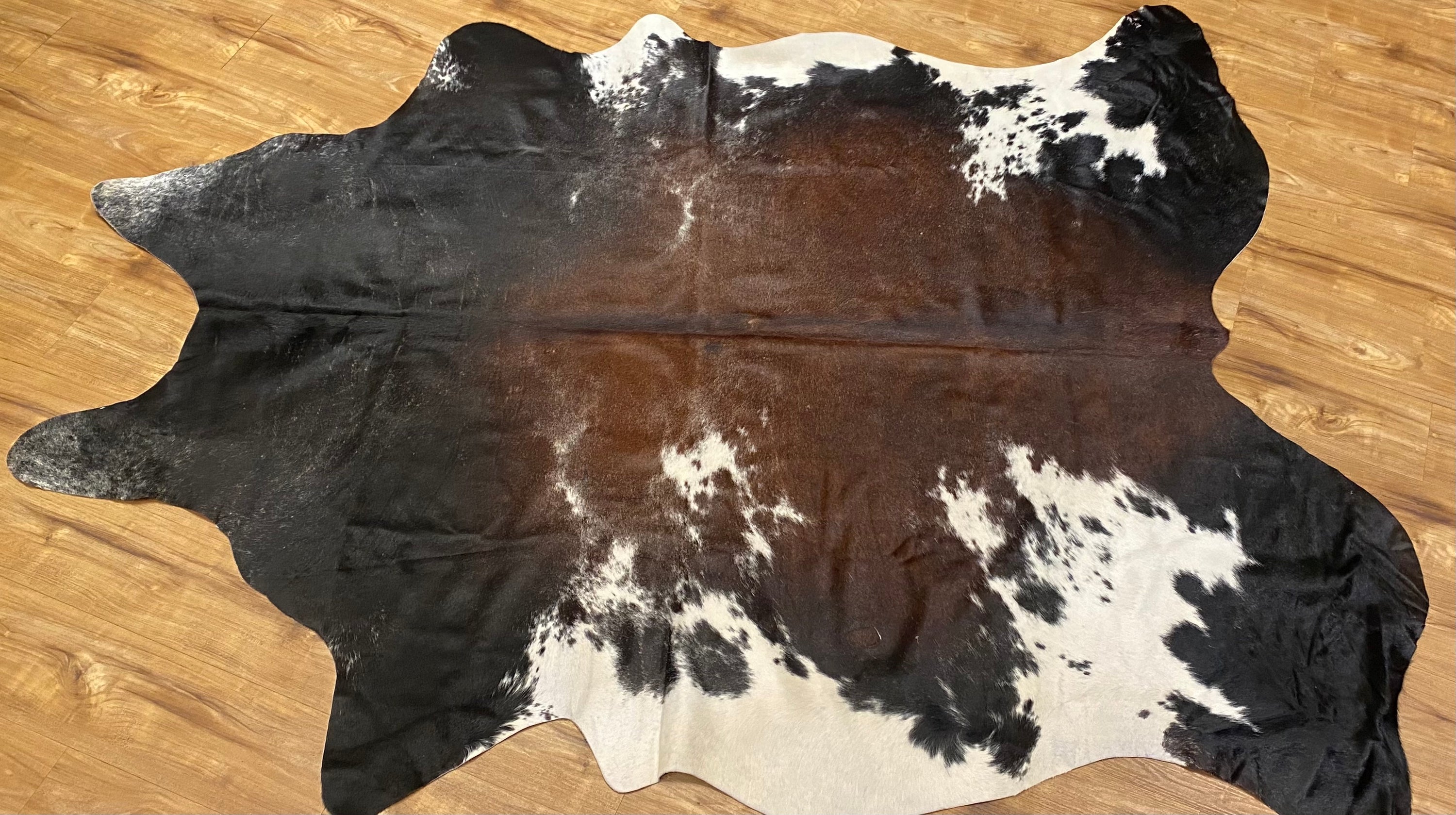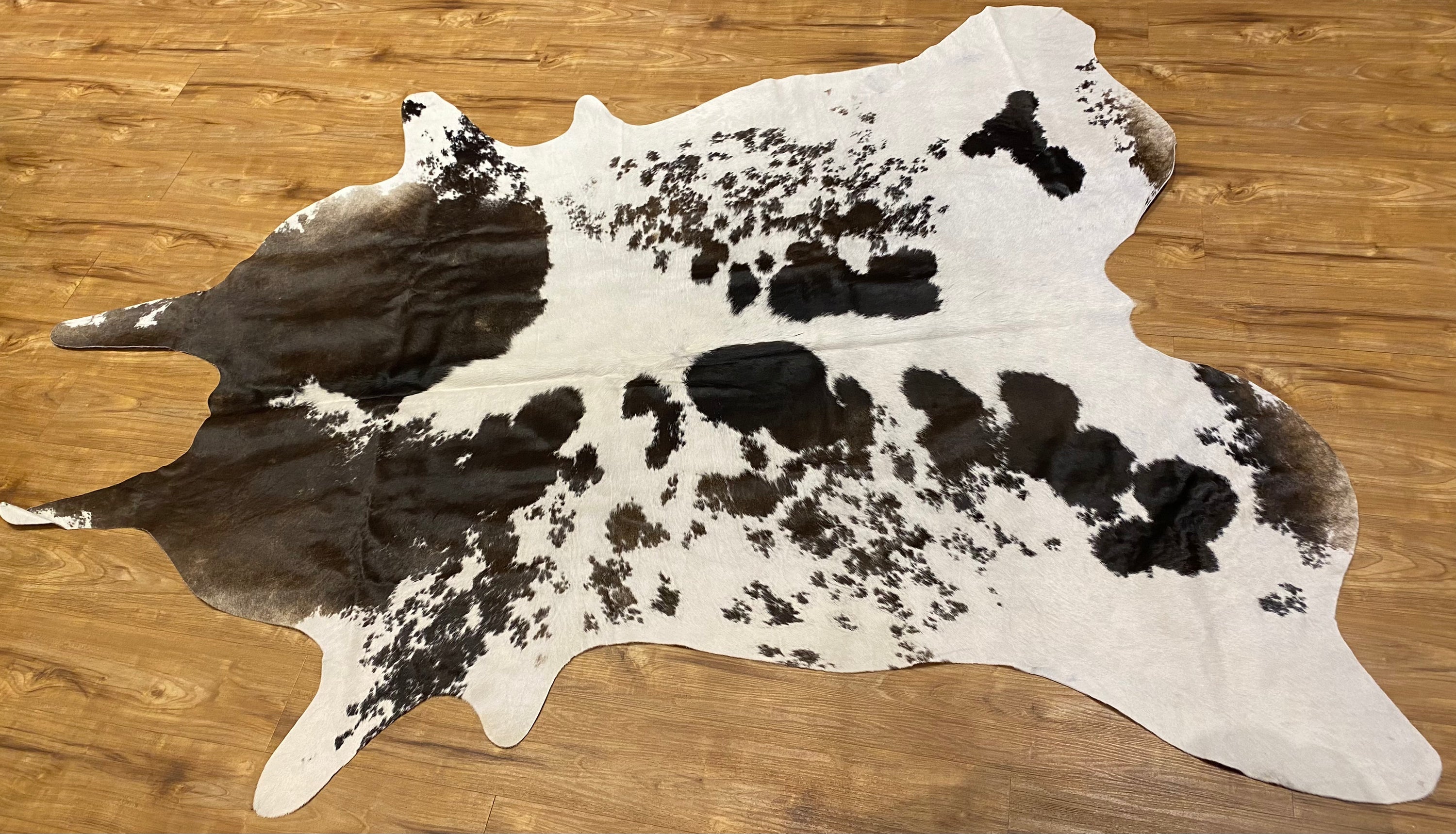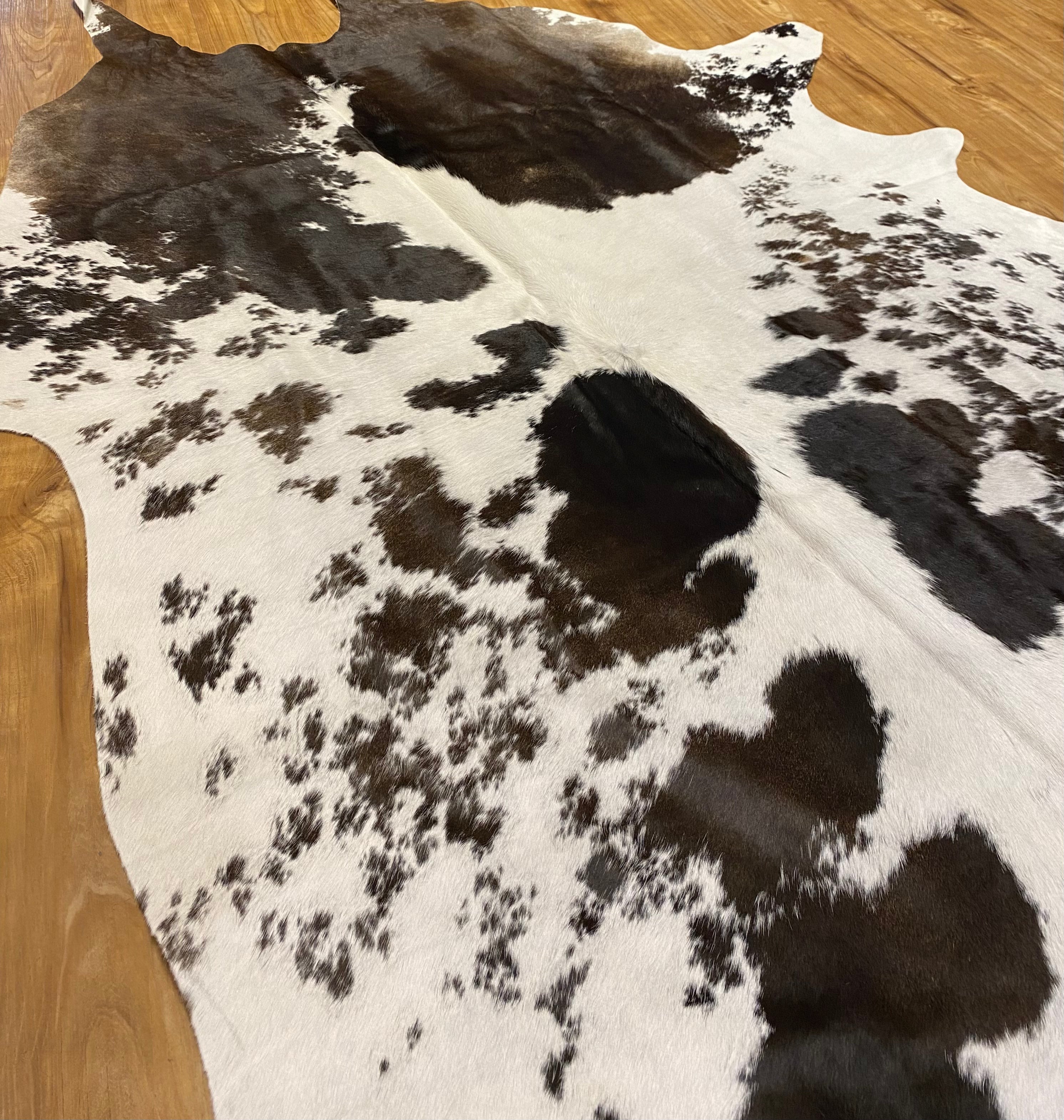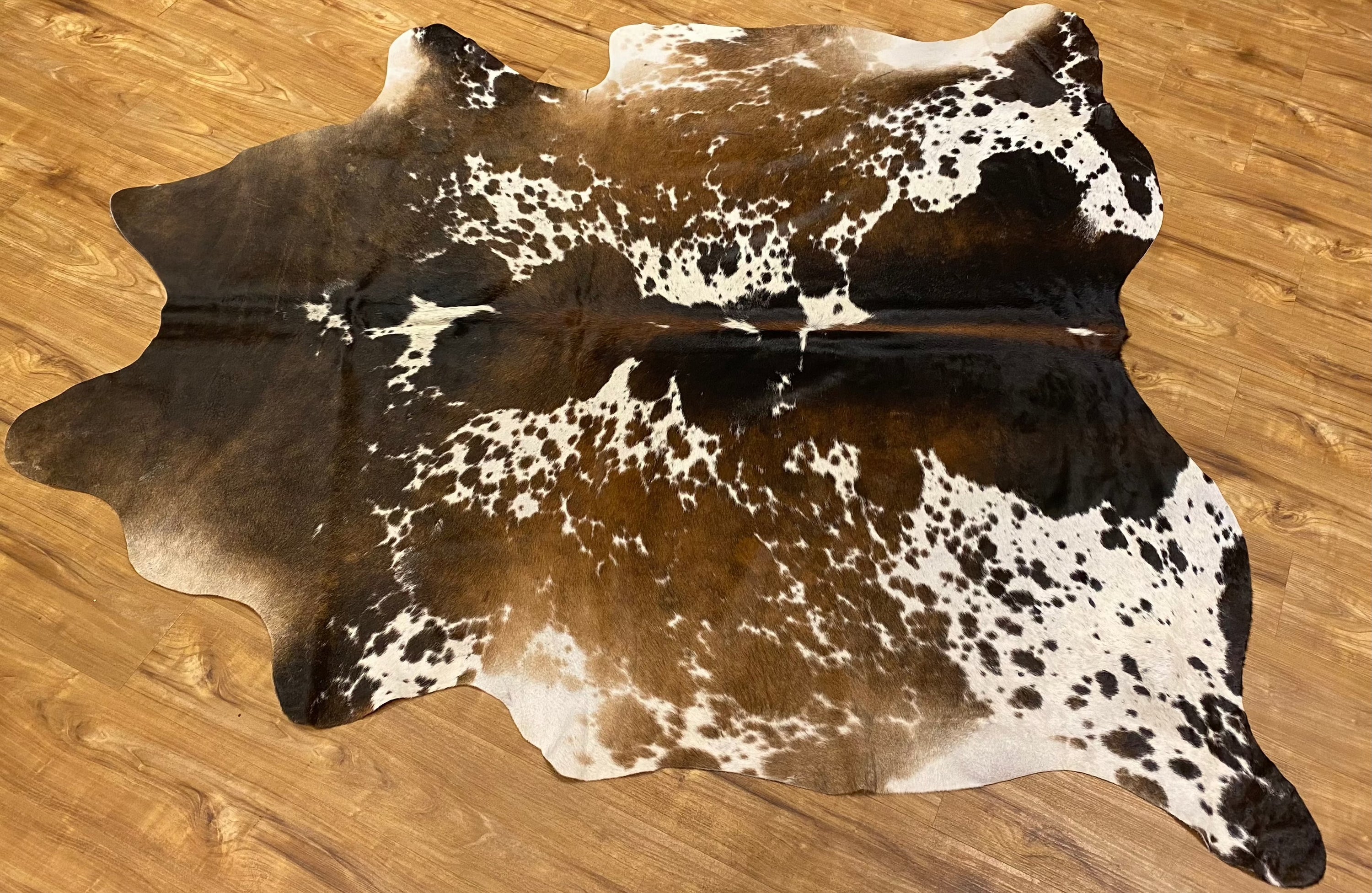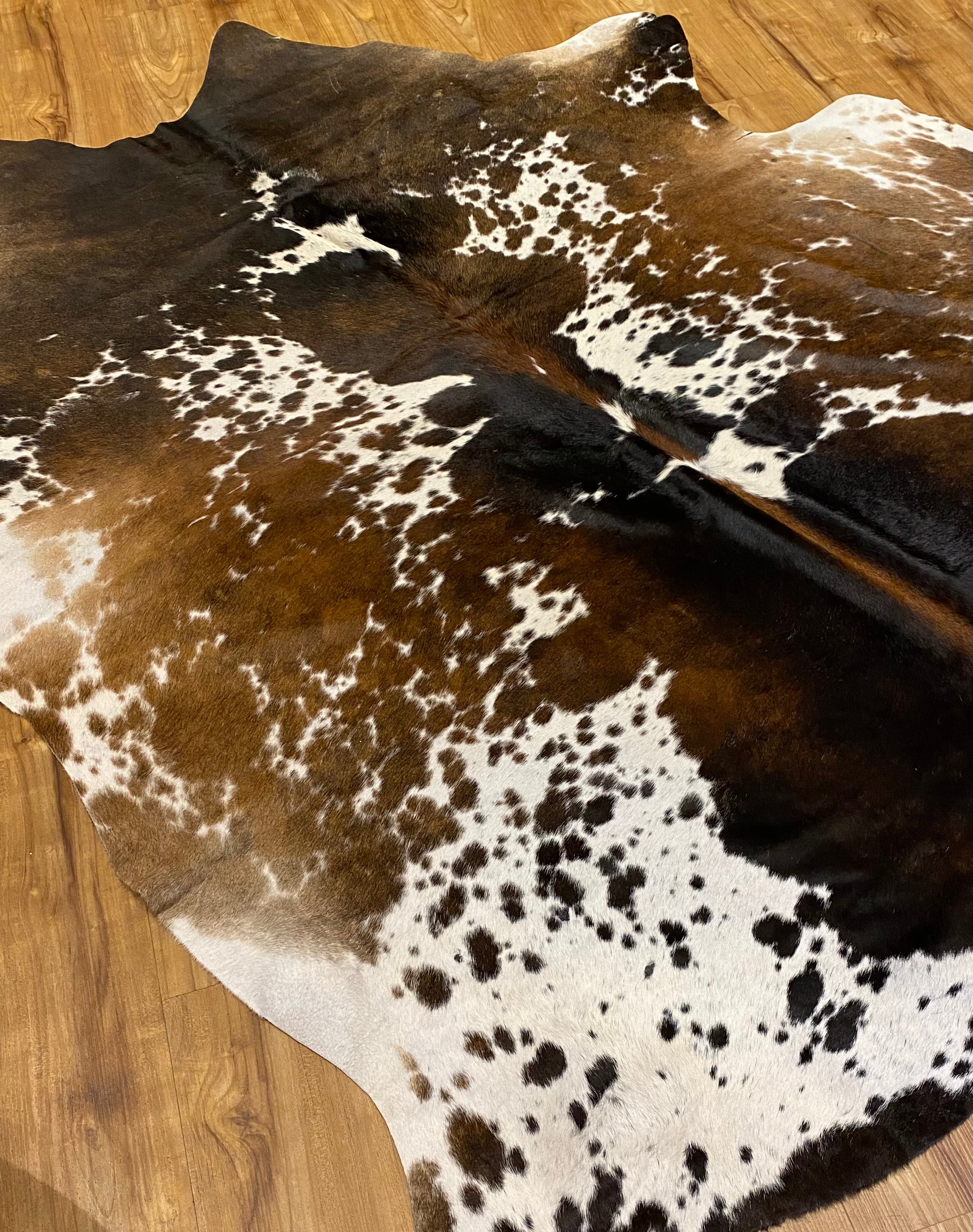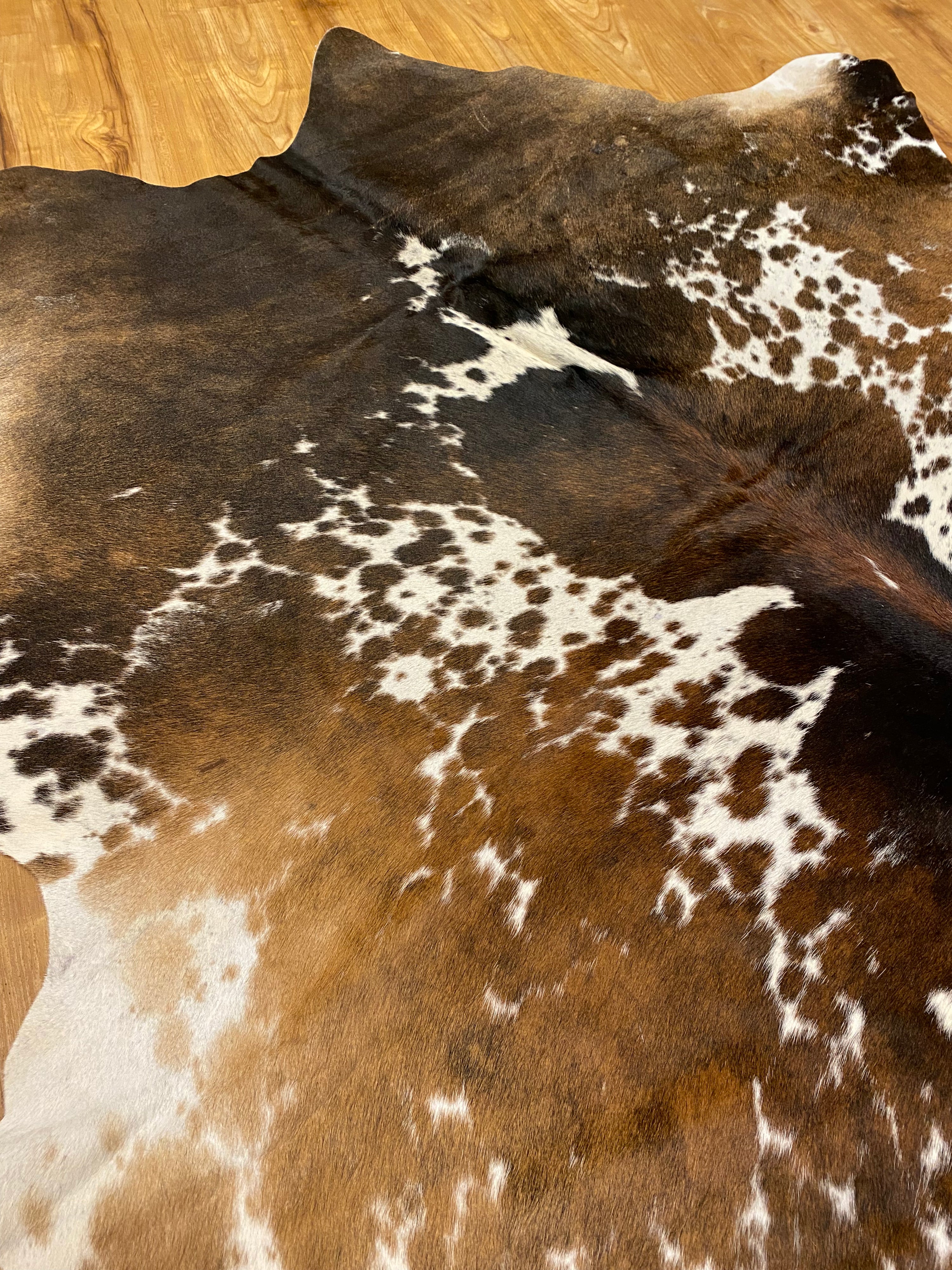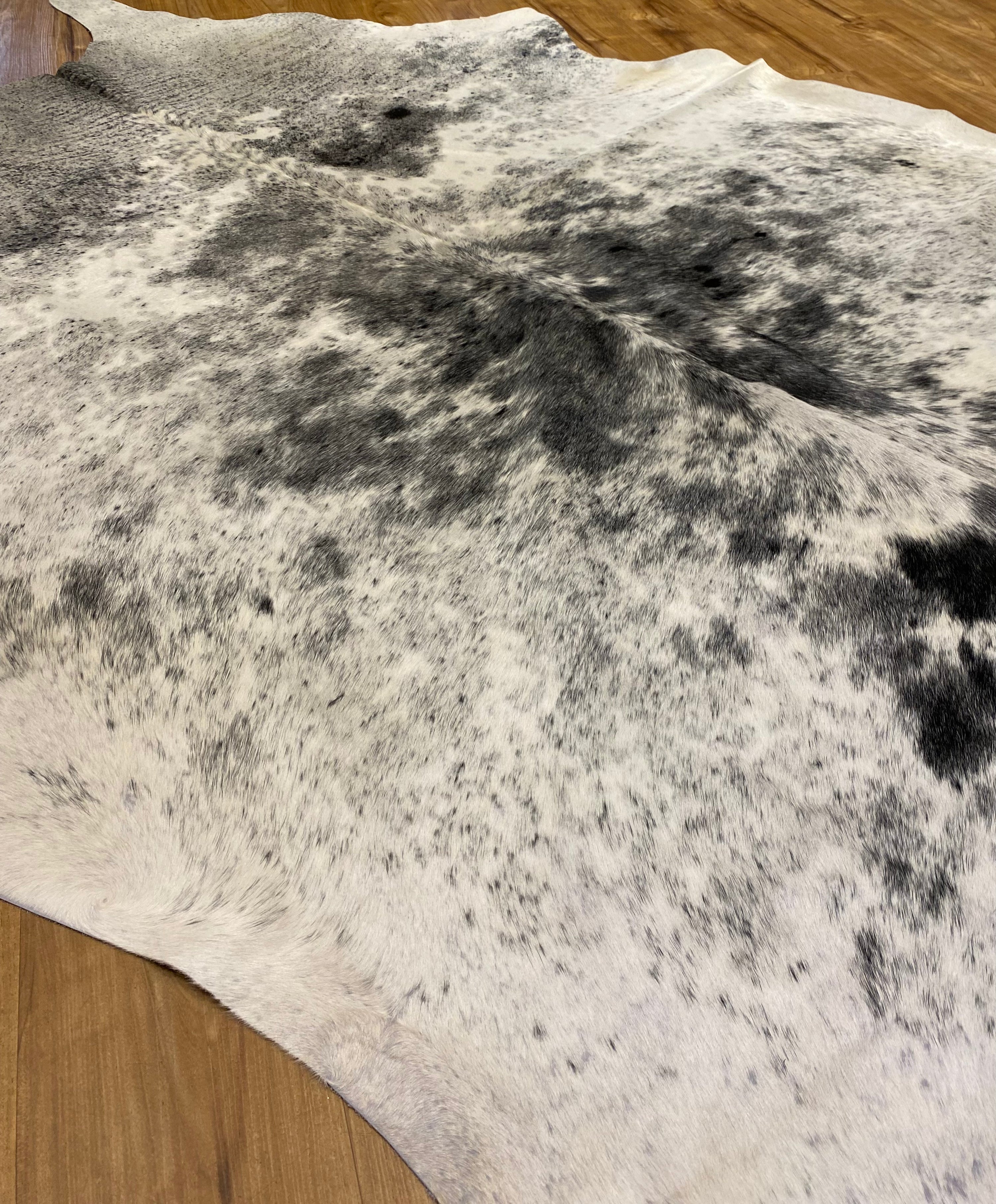 Authentic Brazilian cowhide rugs are super durable and stylish. Can be cleaned easily by sweeping or vacuuming on high carpet setting, or spot washed with dish soap if needed, though liquids typically sit on top of the hair and can easily be wiped off. Each photo is of actual rug, and individual sizing is mentioned for each rug.



Instructions for Getting Rug to Lay Flat if Creased
Lightly spray the top and underneath of the cowhide with water. ...
Place a dishrag or old towel underneath the hide so that your floor doesn't get wet. ...
Set a pile of heavy books on top of the curling piece and leave it there for a couple of hours, or overnight.
Voila.