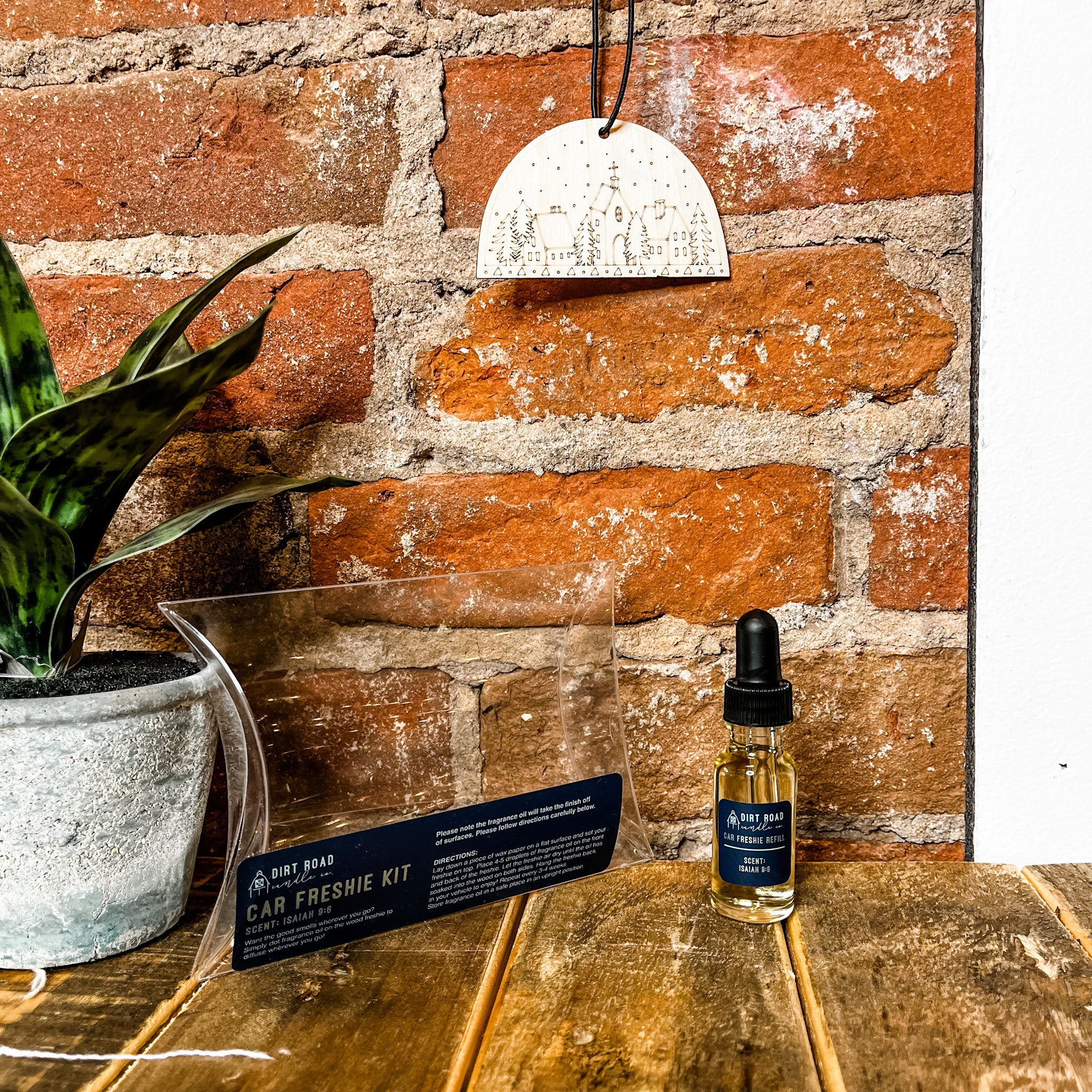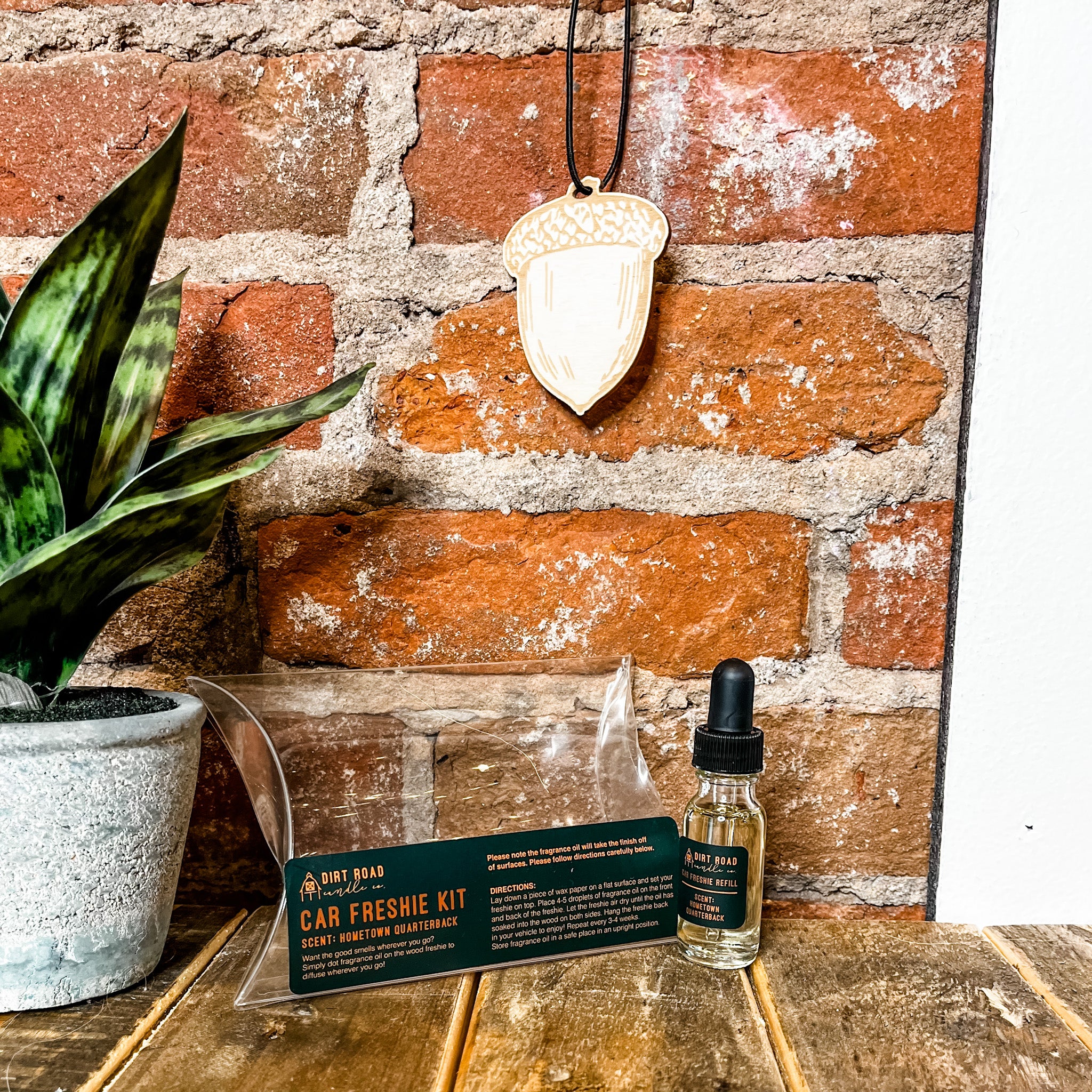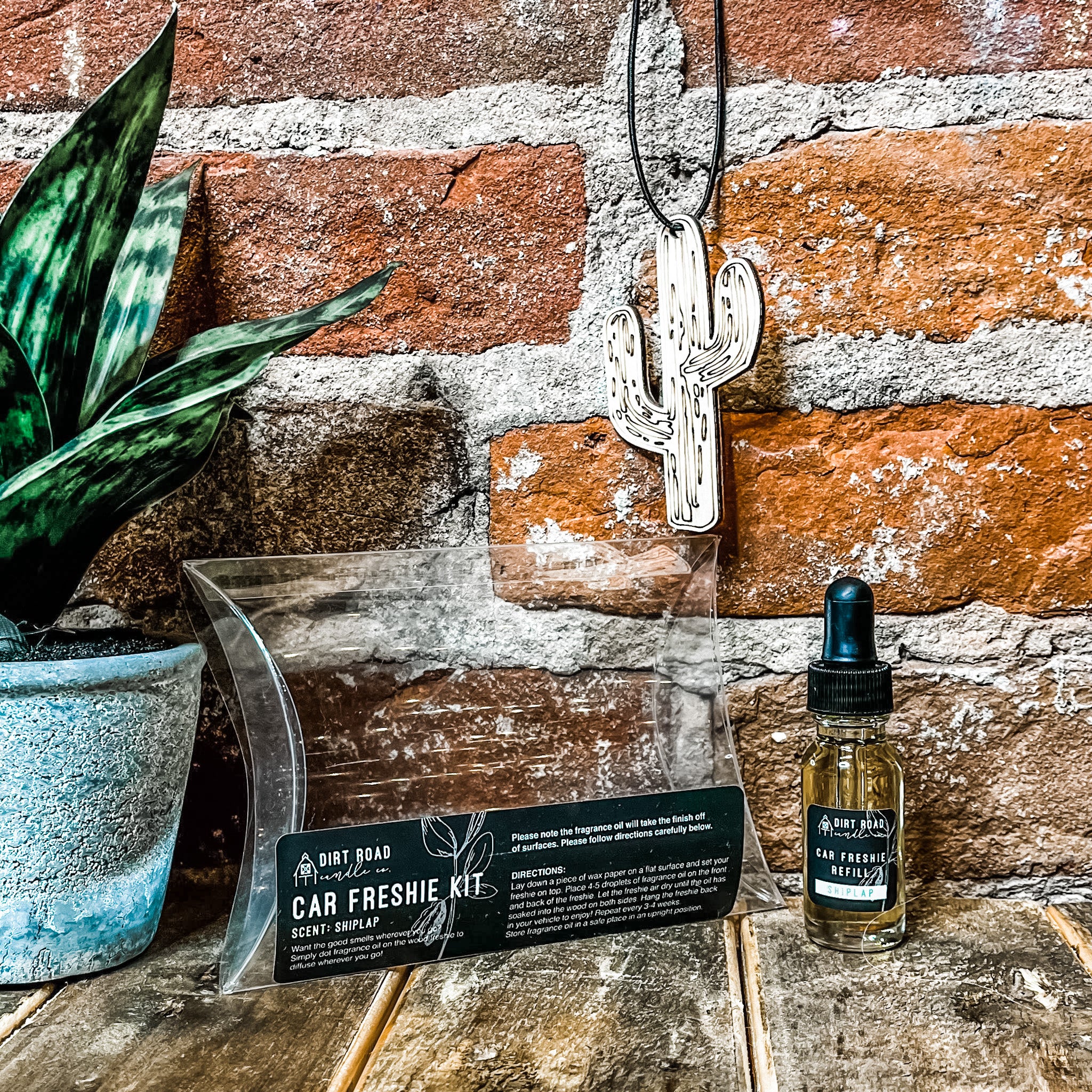 Wooden Freshie shape will be chosen at random for online orders.
Hometown Quarterback-Hometown Quarterback is a modern fragrance with universal appeal for both masculine and feminine sensibilities. This captivating scent begins with hints of orange, grapefruit, and an infusion of sage that enhance the natural earthy quality. Lavender adds a soft floral and herbal touch to the heart of this fragrance, while oakmoss, amber, and tonka round out the base for a beautiful, deep character. 
Homebody- This pleasantly mellow scent is perfect for that day where you want to lounge around in your sweatpants and hoodie, cuddle up in a blanket and be a homebody! This woody scent begins with top notes of ameretto and powder as it gives way to a heart of tonka and balsam. Notes of rum, musk and sweet, resinous oud make up the base of this awesome fragrance that will make you want to stay in all day!
Isaiah 9:6- One of my favorite decorations at Christmas – my nativity scene! A reminder to not forget the real reason for the season! "For onto us a child is born, onto us a son is given: His name shall be called wonderful counselor, the mighty God, the everlasting father, the prince of peace." A classic holiday fragrance combines all the good things about Christmas! Orange spice notes from the kitchen, fir and pine notes from the tree, and earthy smokiness from the fireplace. Its Christmas Eve, and time to celebrate the birth of our savior, Christ Jesus!