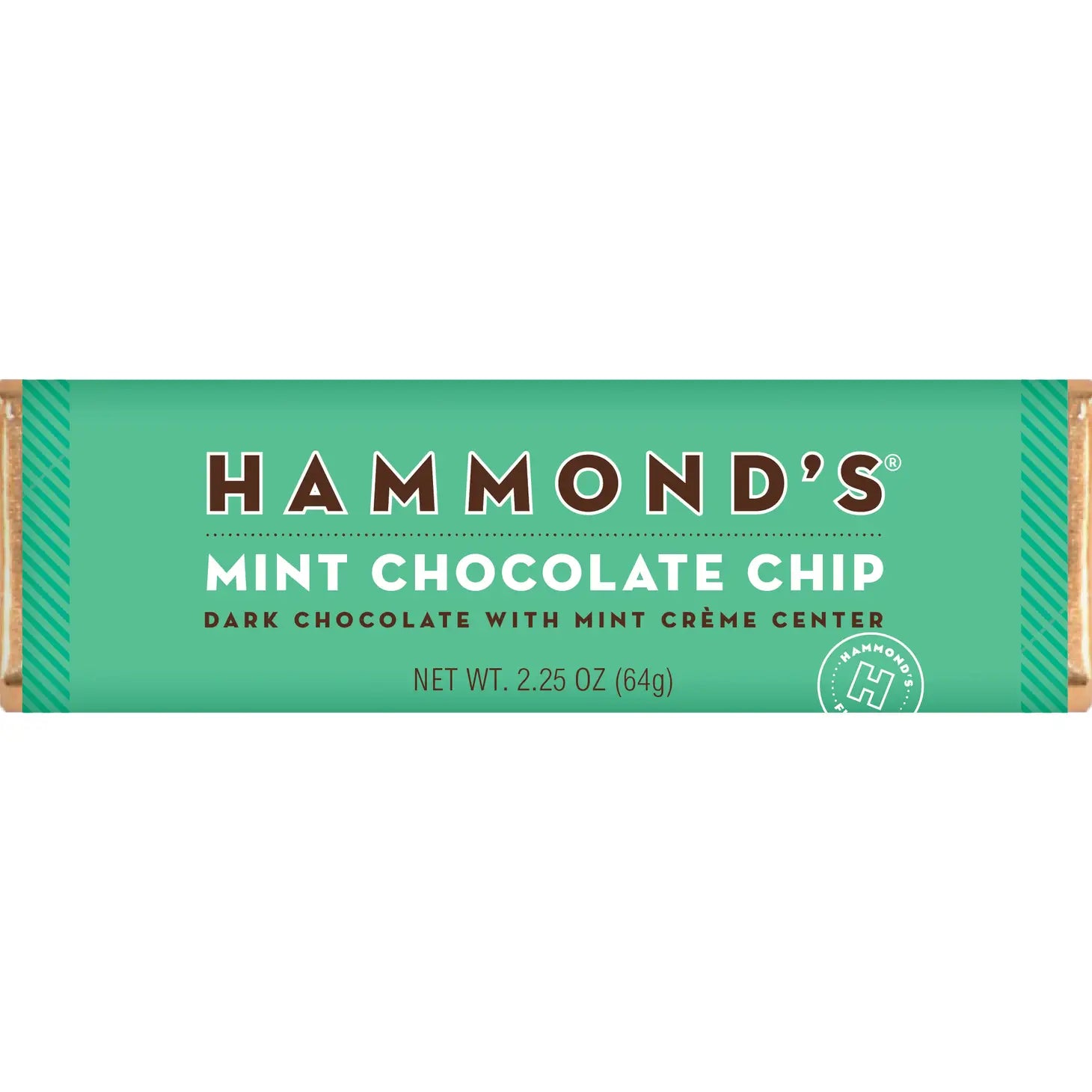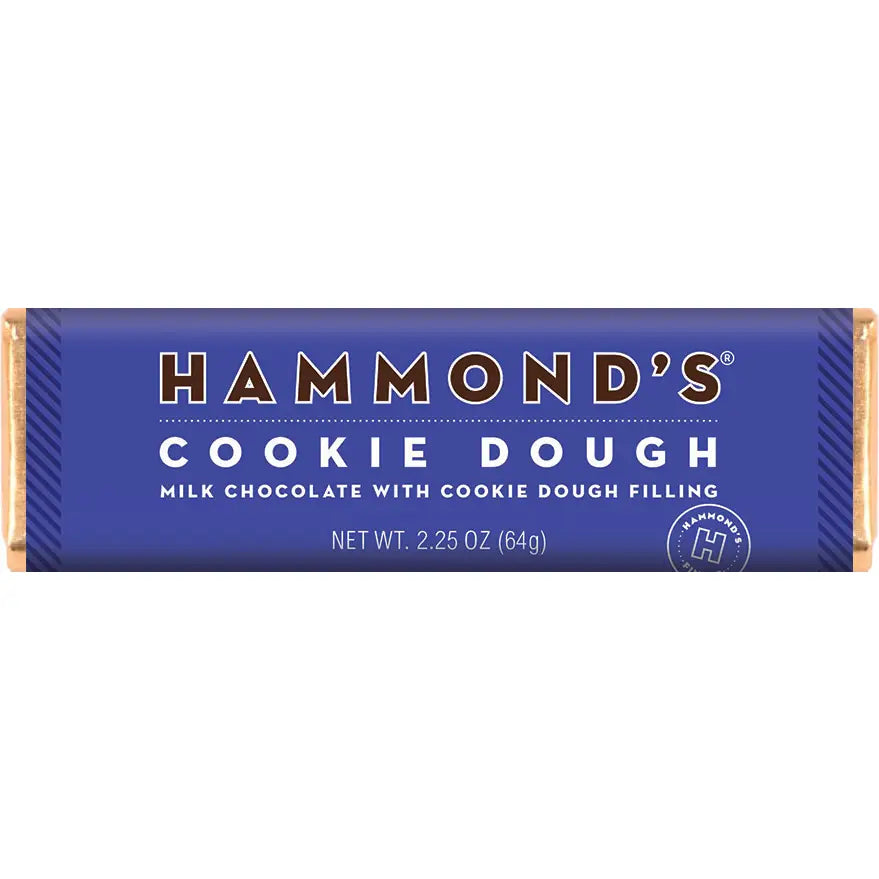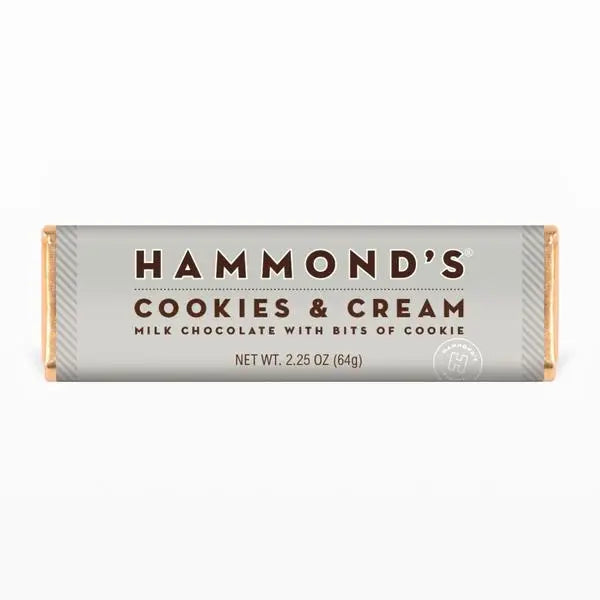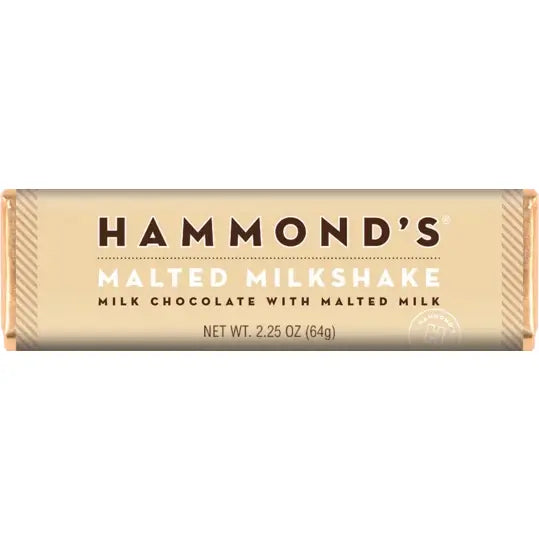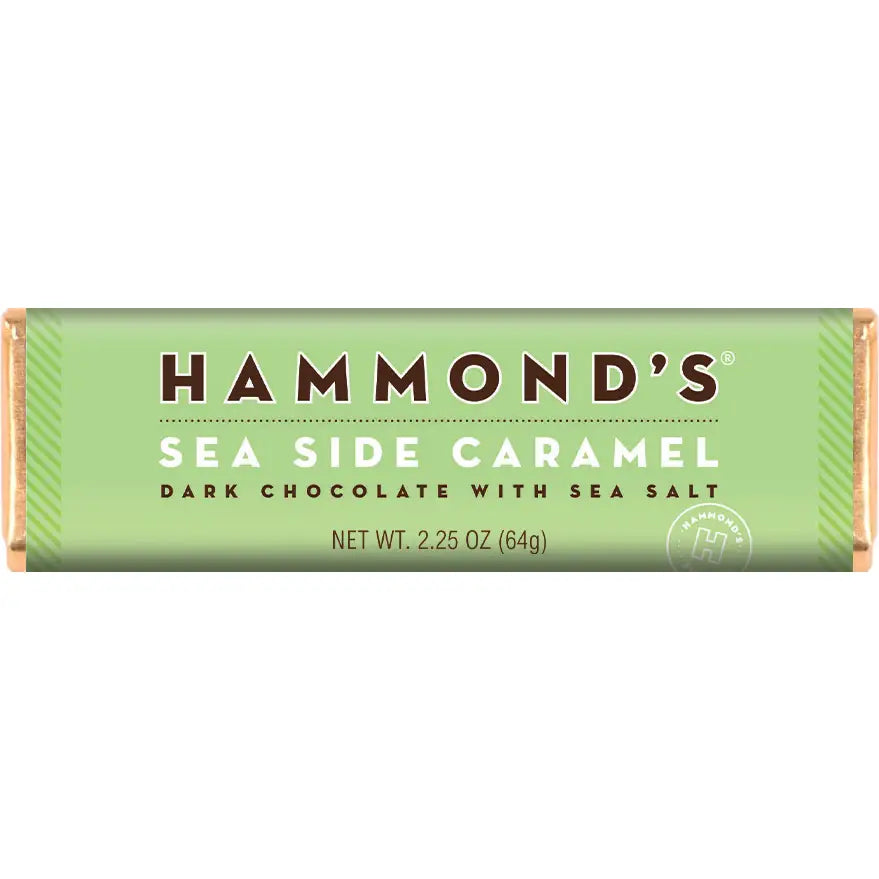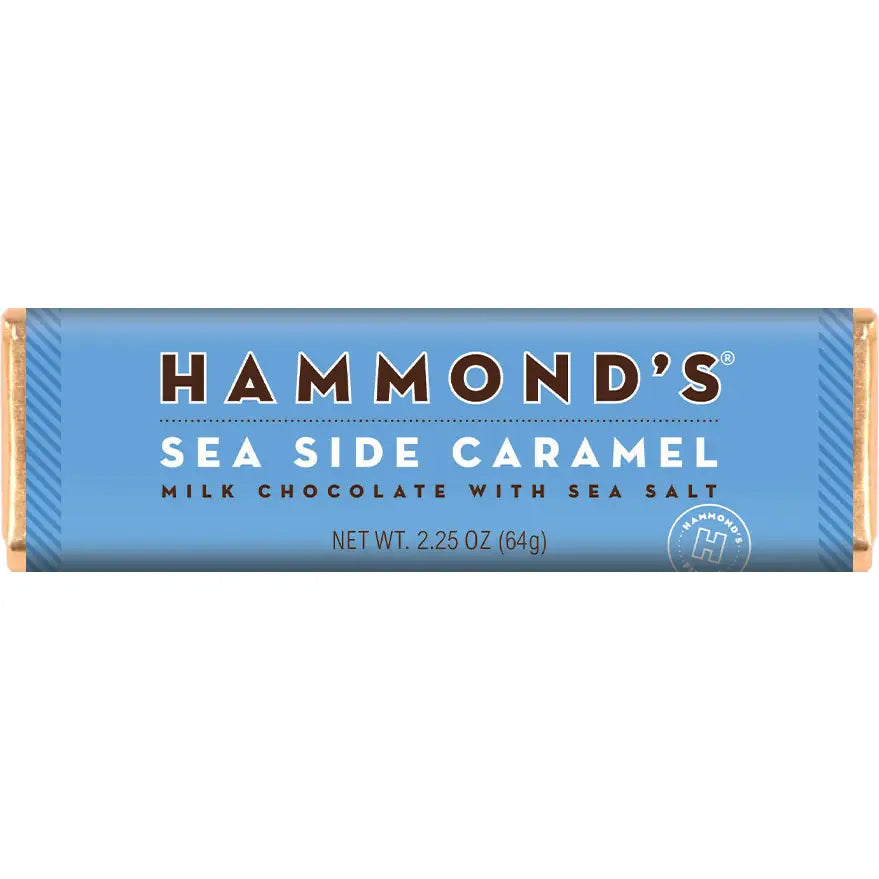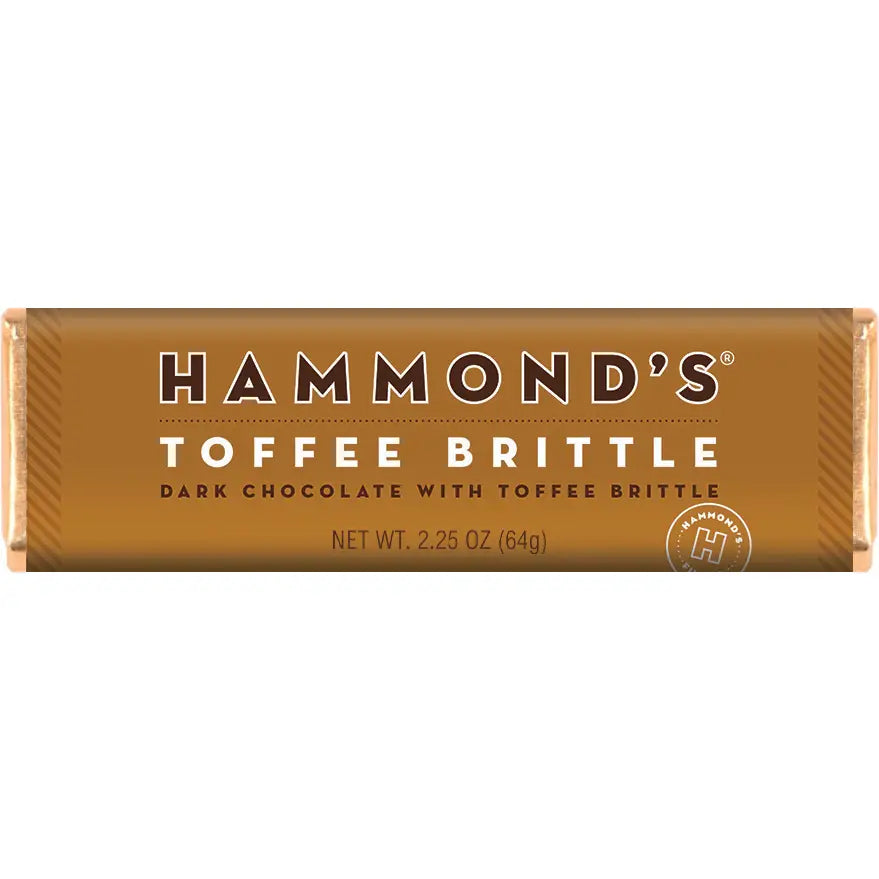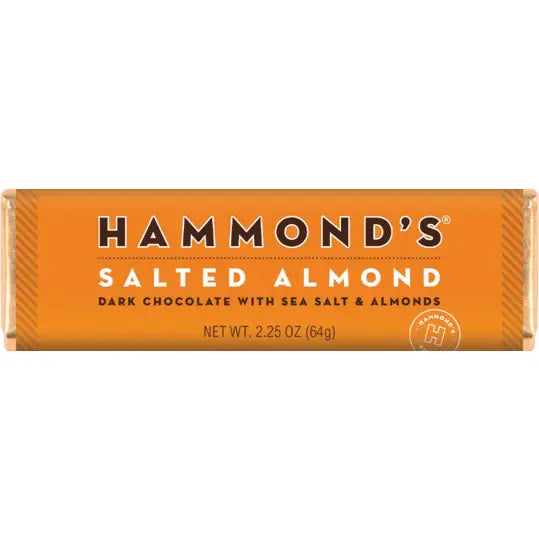 Birthday Cake/White Chocolate-If you're a fan of white chocolate you will fall head of heels for this bar! This is great for any birthday parties and events. This flavor is delicious!
Mint/Dark Chocolate- Dark Chocolate with Mint creme center.
Cookie Dough/Milk Chocolate- Just like baking fresh cookies, without the mess! This sweet milk chocolate Cookie Dough candy bar is loaded with a delicious cookie dough filling.
Cookies & Creme/Milk Chocolate-Our Cookies and Cream Chocolate bar is a milk chocolate bar with a bits of chocolate cookie! These bars are cookie-riffic! The yummiest part of your day! Try them now! 
Malted Milkshake/Milk Chocolate-This one is a classic! Our gourmet Malted Milkshake Chocolate Bar combines smooth milk chocolate with malted milk to give you the nostalgic flavor you love.
Midnight Snack/Milk Chocolate- Pretzels, cookies, brittle, marshmallow and cereal—this Hammond's Chocolate Bar has it all. It is the ultimate midnight snack!
Sea Salt Caramel/Dark Chocolate-Pure decadence! Hammond's Natural Sea Side Caramel Dark Chocolate Bar is a chocolate lover's dream.
Sea Salt Caramel/Milk Chocolate- Creamy, salty caramel and sweet milk chocolate are the flavor heroes in this yummy Hammond's Chocolate Bar.
Toffee Brittle/Dark Chocolate- Treat yourself to the delicious duo of dark chocolate and toffee. Pure decadence!
Salted Almond/ Dark Chocolate- Hammond's Salted Almond Chocolate Bar is the perfect combination of salty and sweet with dark chocolate, sea salt and almonds.