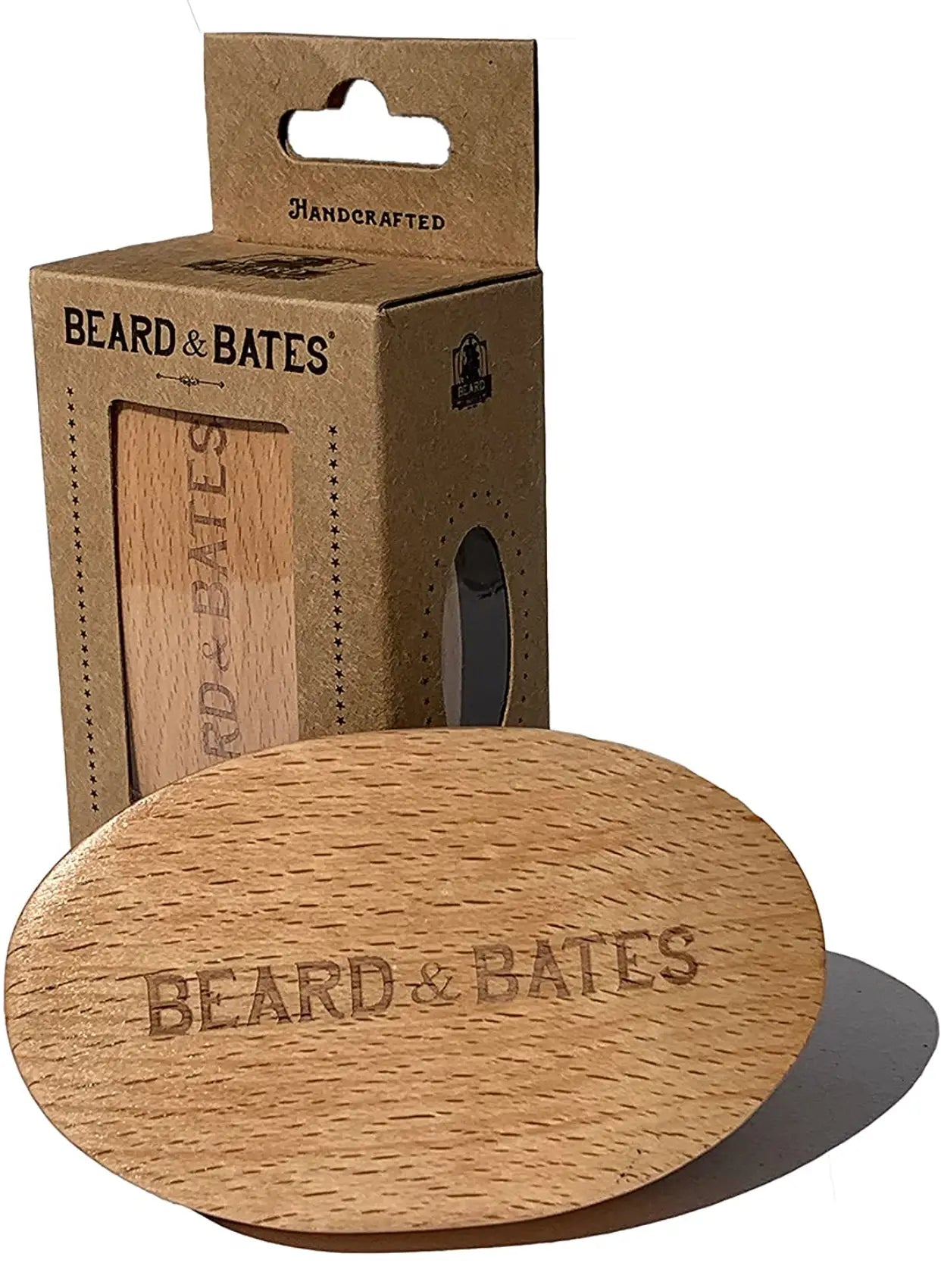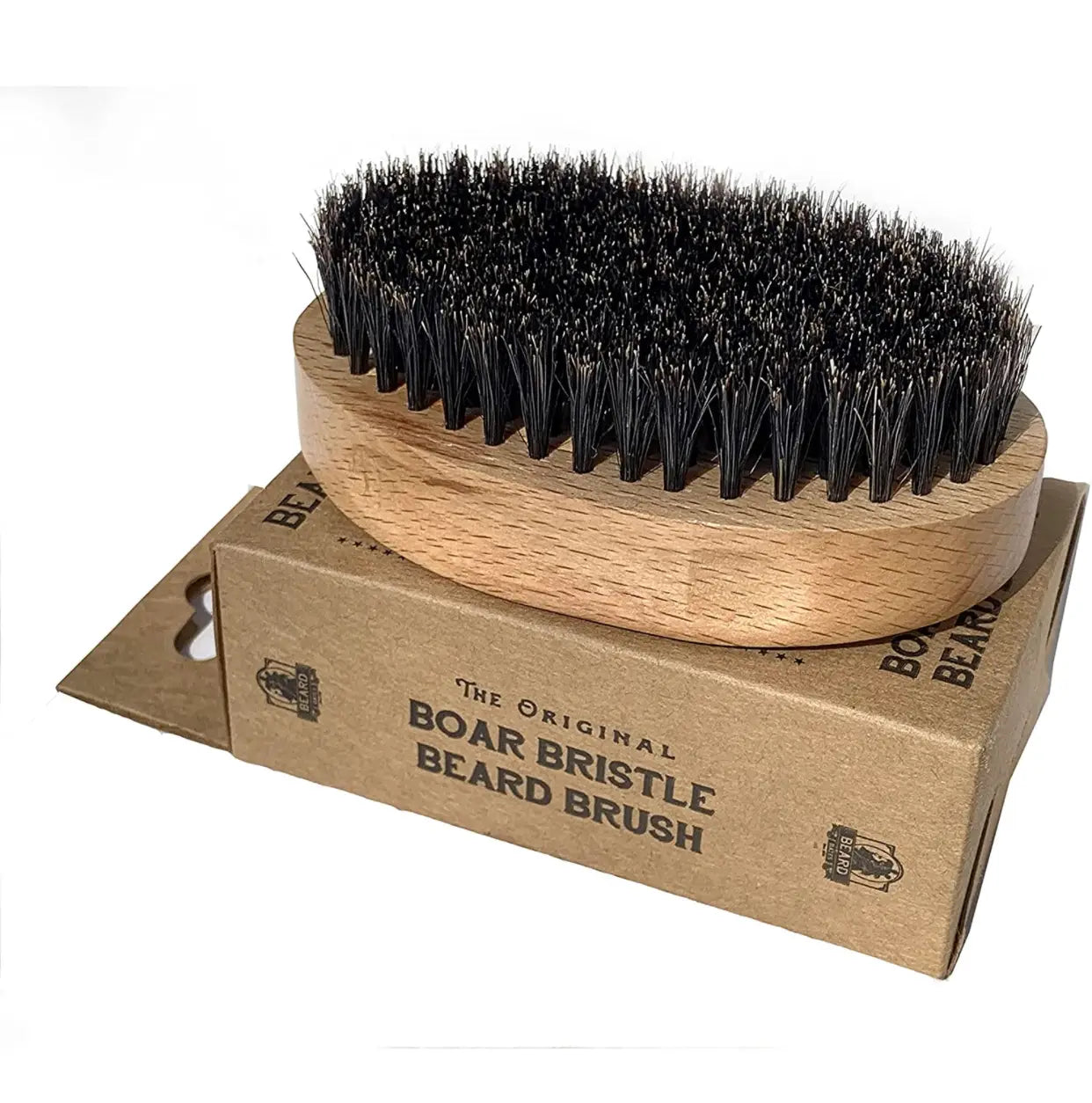 Handcrafted Boar Bristle Beard Brush
A quality beard brush is indispensable for any beardsman, and our Beard & Bates Boar Bristle Beard Comb combines the best elements with premium construction that will suit any budget. Based on a 19th Century Design this comb's bristles will seamlessly glide through your beard while gently untangling and smoothing unruly and stray hairs no matter the level of growth or thickness of your beard.

* 19TH CENTURY DESIGN: The Original Handcrafted Boar Bristle Beard Brush.
* DETANGLE AND TAME YOUR BEARD: 100% boar bristles are hand selected for perfect beard grooming firmness.
*FULL LARGE SIZE: 4.25" long, designed to fit a man's hand.
*CLEANS AND EXFOLIATES: get rid of beard dandruff and impurities.

A Beard Brush does much more than Detangle!

This brush delivers tangle free hair while also cleaning and softening. The boars hairs also work to carry skin's natural oils from the root to the tip while effectively removing dirt and grim; the effect is a clean, smooth and shiny beard.
Handcrafted Boar Bristle Beard Brush