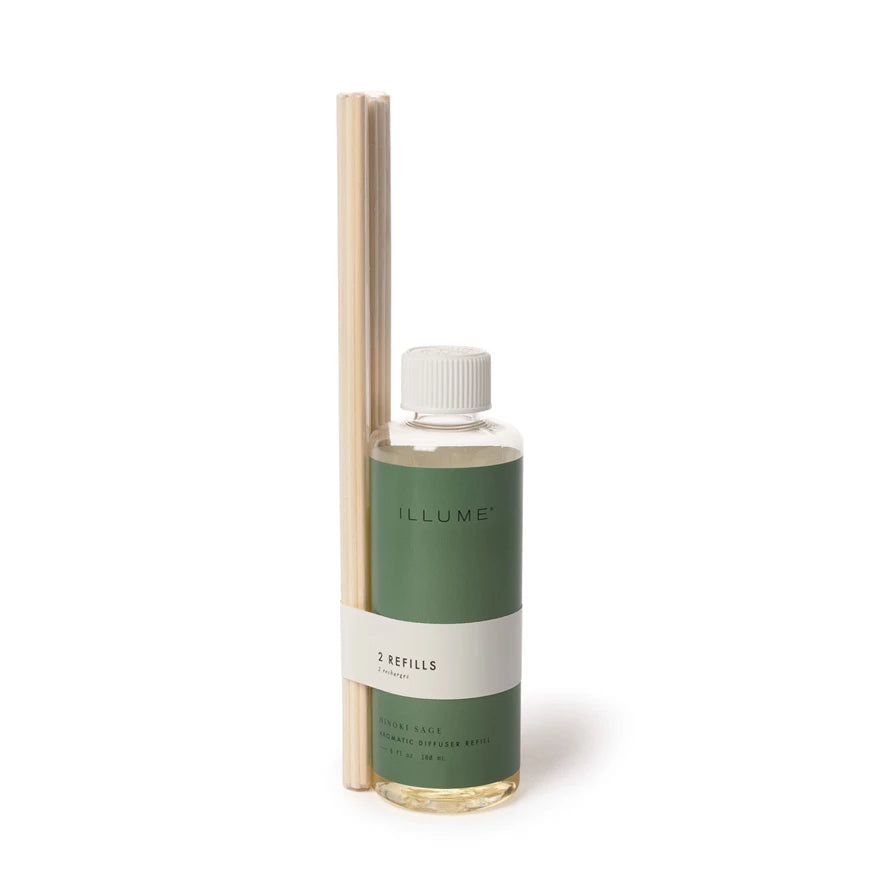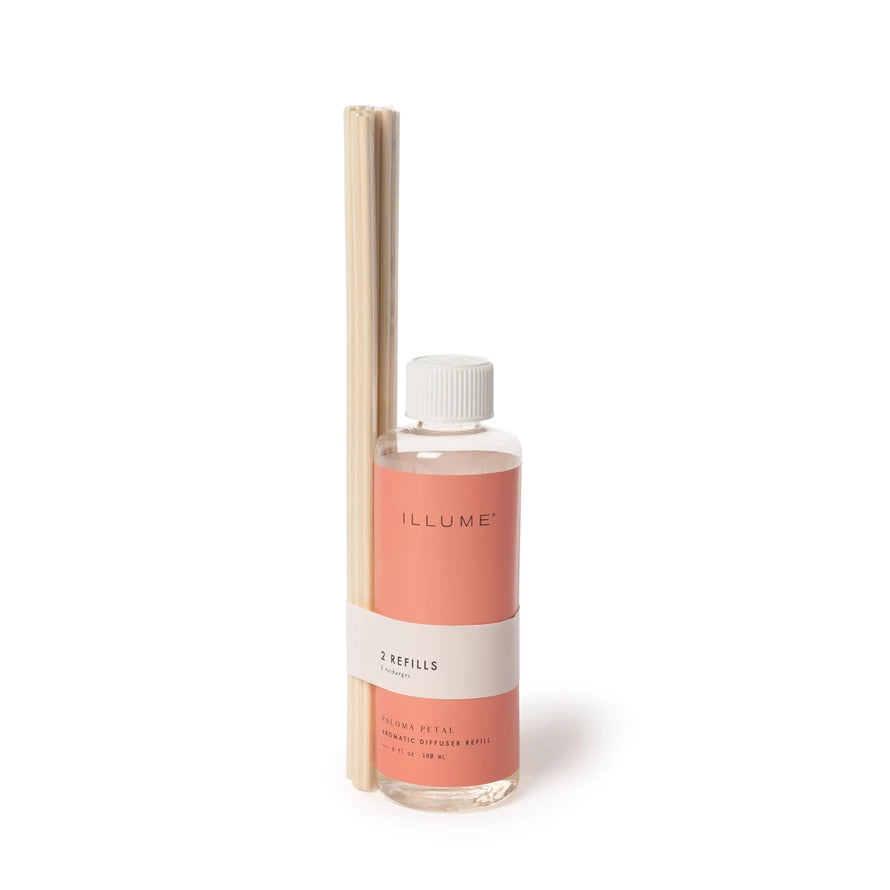 Illume Spring Diffuser Refill
Want to keep that scent around a little longer? Grab a refill to be able to reuse the same container!
Hinoki Sage: Grounded in soothing cypress with heart of gathered garden herbs kissed with salted citrus.
Citrus Crush: Grounded in balsamic sandalwood with a heart of muddled summer fruit kissed with sun-ripened mandarin.
Paloma Petal: Grounded in comforting sandalwood with a heart of blooming magnolias kissed with pink grapefruit spritz.
Illume Spring Diffuser Refill