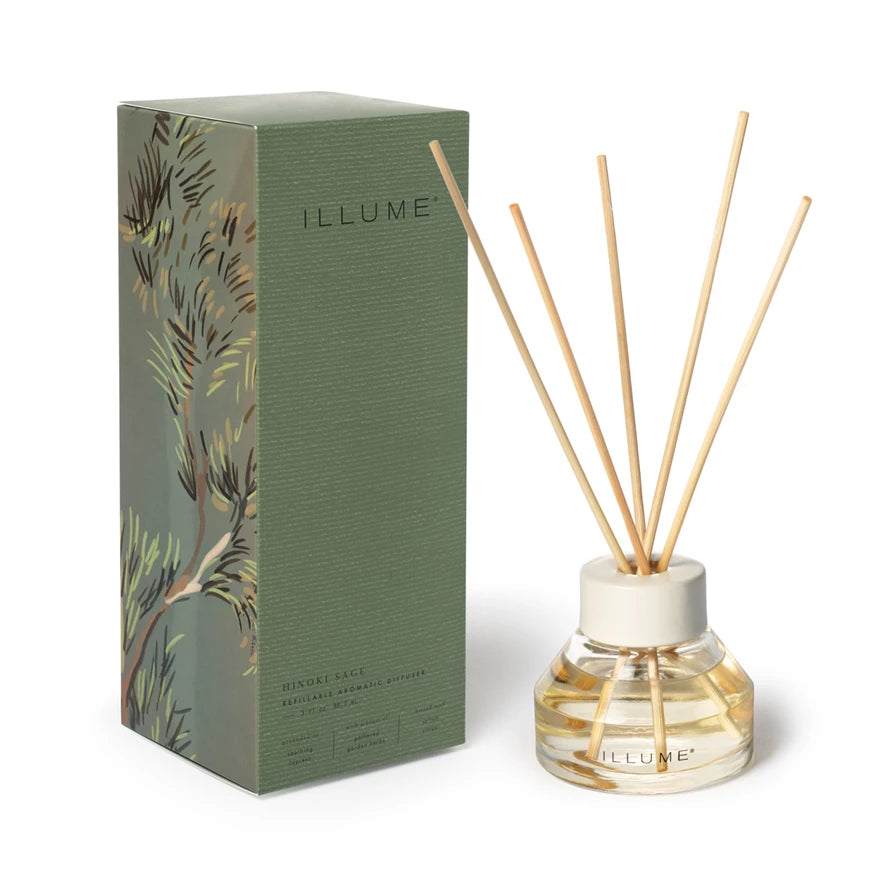 Illume Spring Aromatic Diffuser
Spring scent but make it subtle, this illume scent diffusing with give you all the vibes of spring and freshness to perfectly mix in with your decor.
Hinoki Sage: Grounded in soothing cypress with heart of gathered garden herbs kissed with salted citrus.
Citrus Crush: Grounded in balsamic sandalwood with a heart of muddled summer fruit kissed with sun-ripened mandarin.
Paloma Petal: Grounded in comforting sandalwood with a heart of blooming magnolias kissed with pink grapefruit spritz.
Illume Spring Aromatic Diffuser