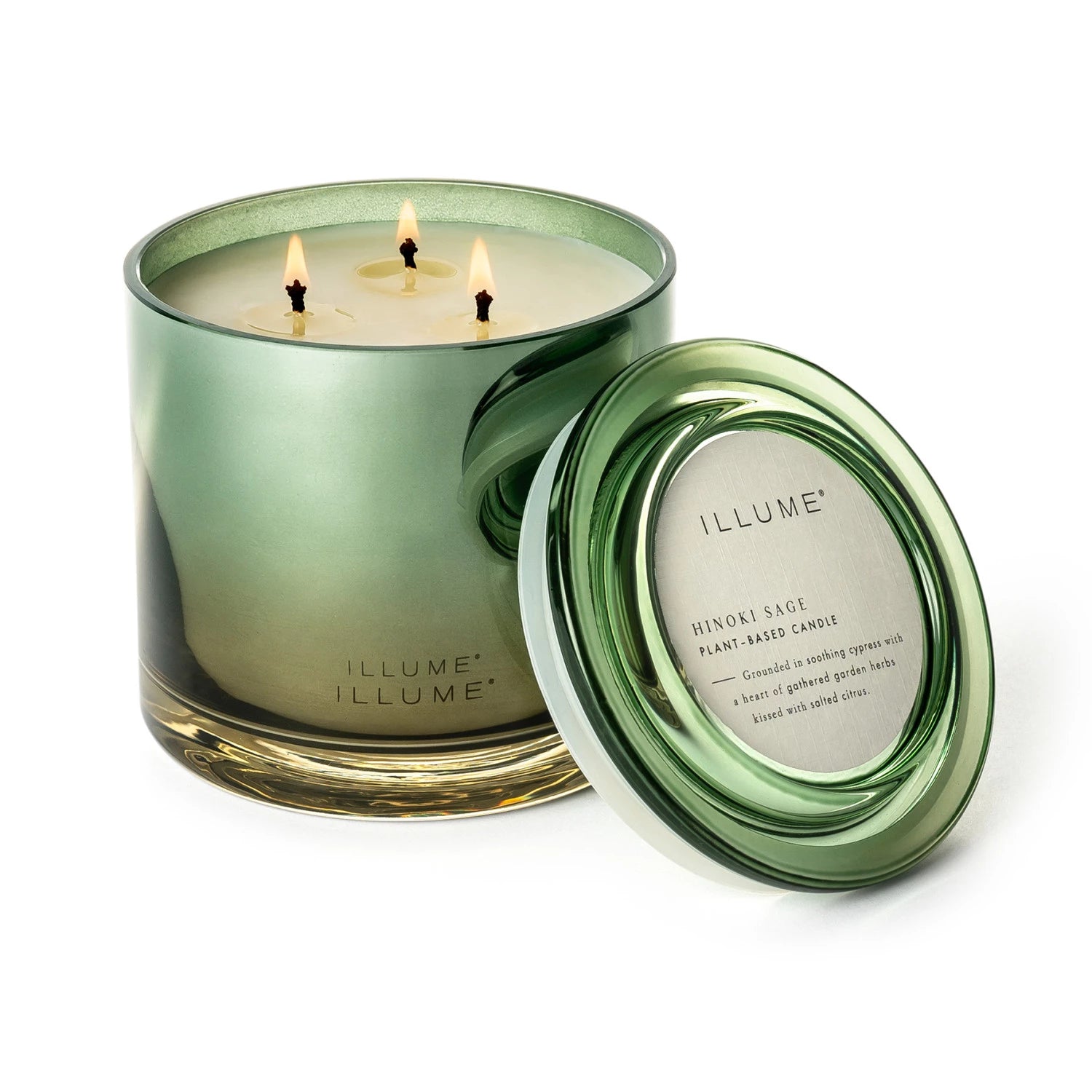 Illume Spring Statement Glass Candle 20.8oz
Designed as a centerpiece, the statement glass is a lidded, 3-wick, high shine beauty with a warm ombre glow that gets better with every burn. 
Thoughtfully designed from wax to wick, this candle is at home in any setting. Vegan, cruelty-free and made with plant-based wax and metal free wick for a clean burn. 20.8 ounce candle, burn time is approximately 60 hours. Vessel measures 4.5 inches in diameter x 4.75 inches tall and can be reused once the wax is burned. Makes a great host/hostess or housewarming gift!
Hinoki Sage: Grounded in soothing cypress with heart of gathered garden herbs kissed with salted citrus.
Citrus Crush: Grounded in balsamic sandalwood with a heart of muddled summer fruit kissed with sun-ripened mandarin.
Paloma Petal: Grounded in comforting sandalwood with a heart of blooming magnolias kissed with pink grapefruit spritz.
Illume Spring Statement Glass Candle 20.8oz