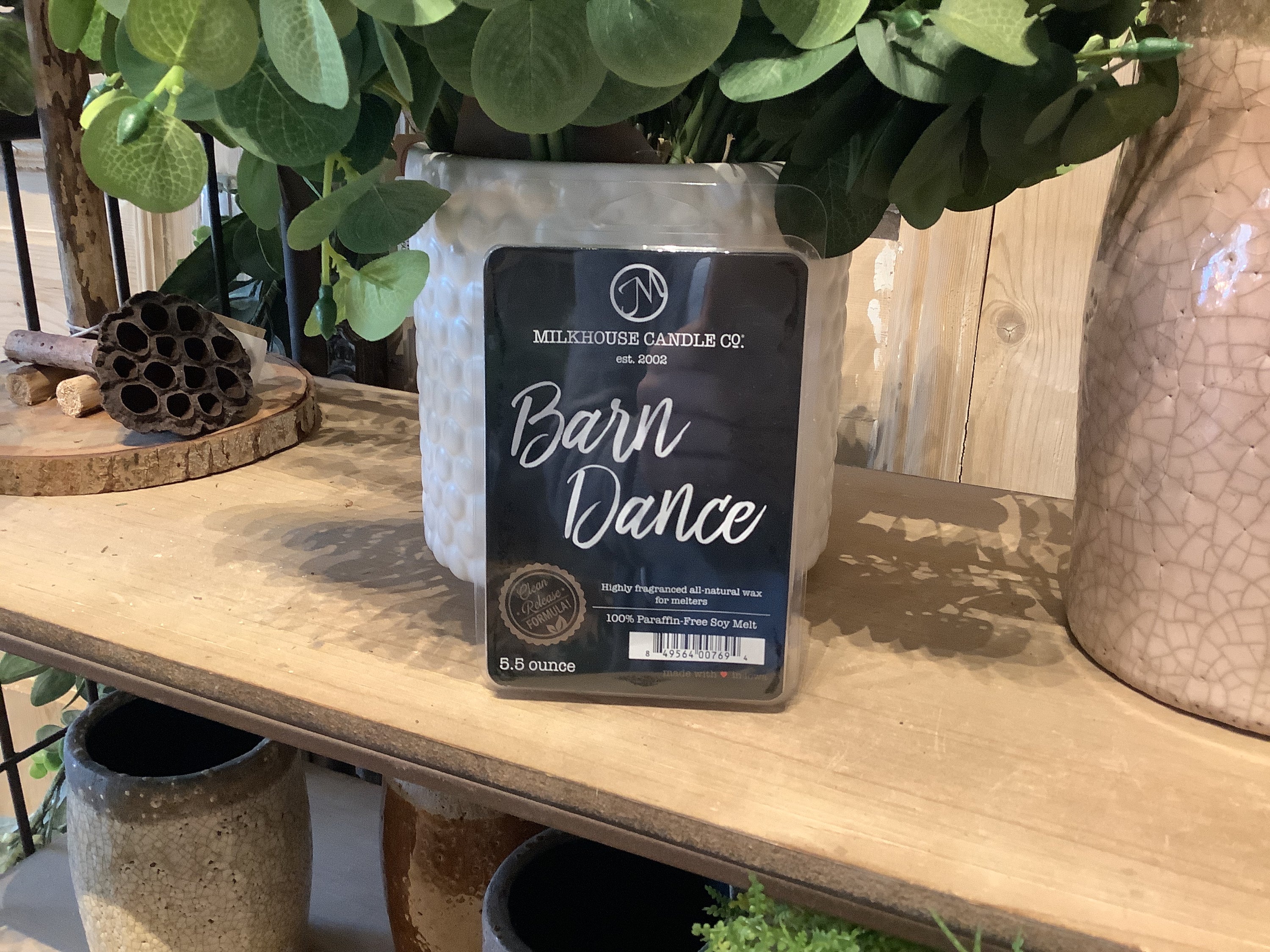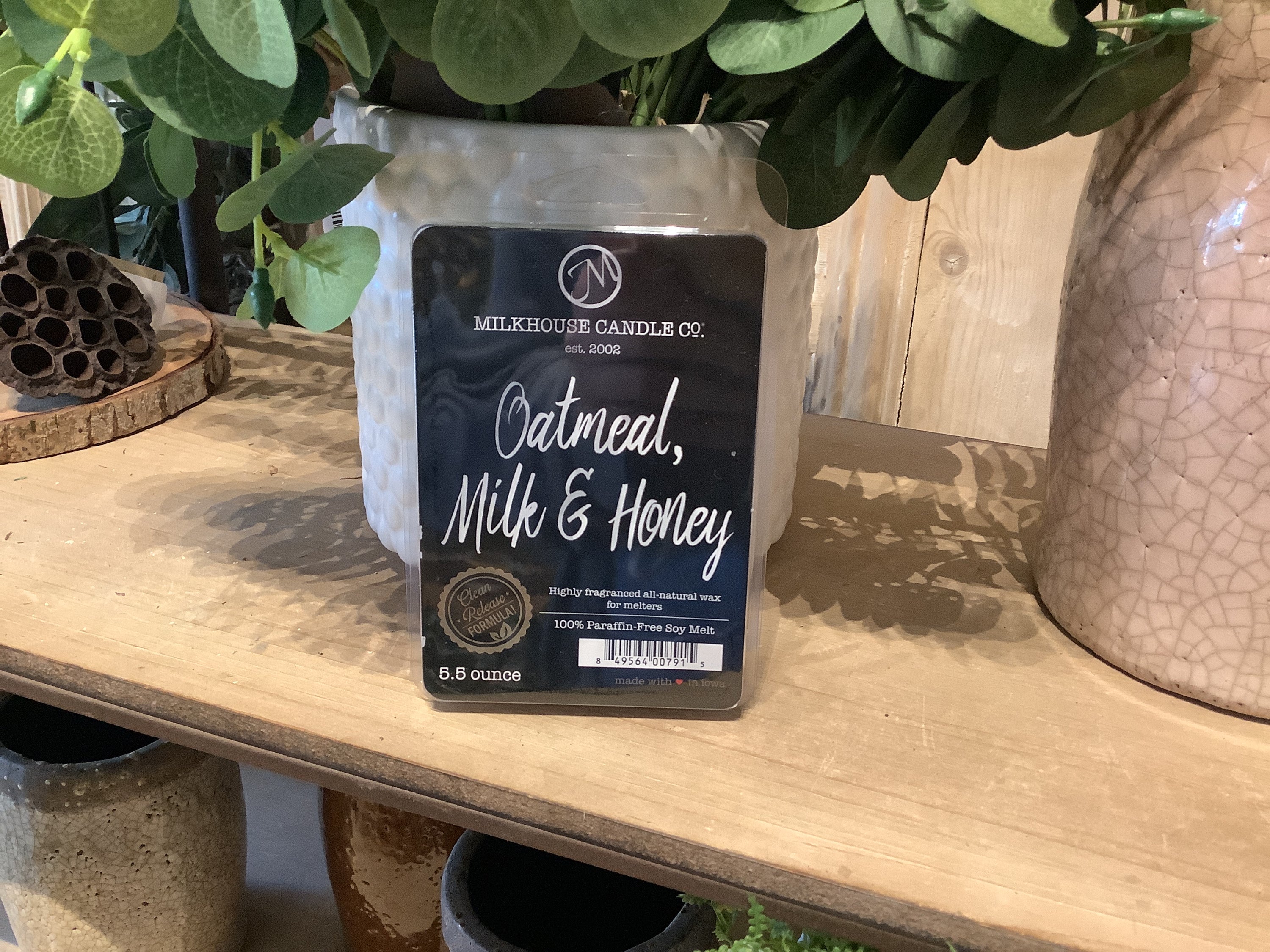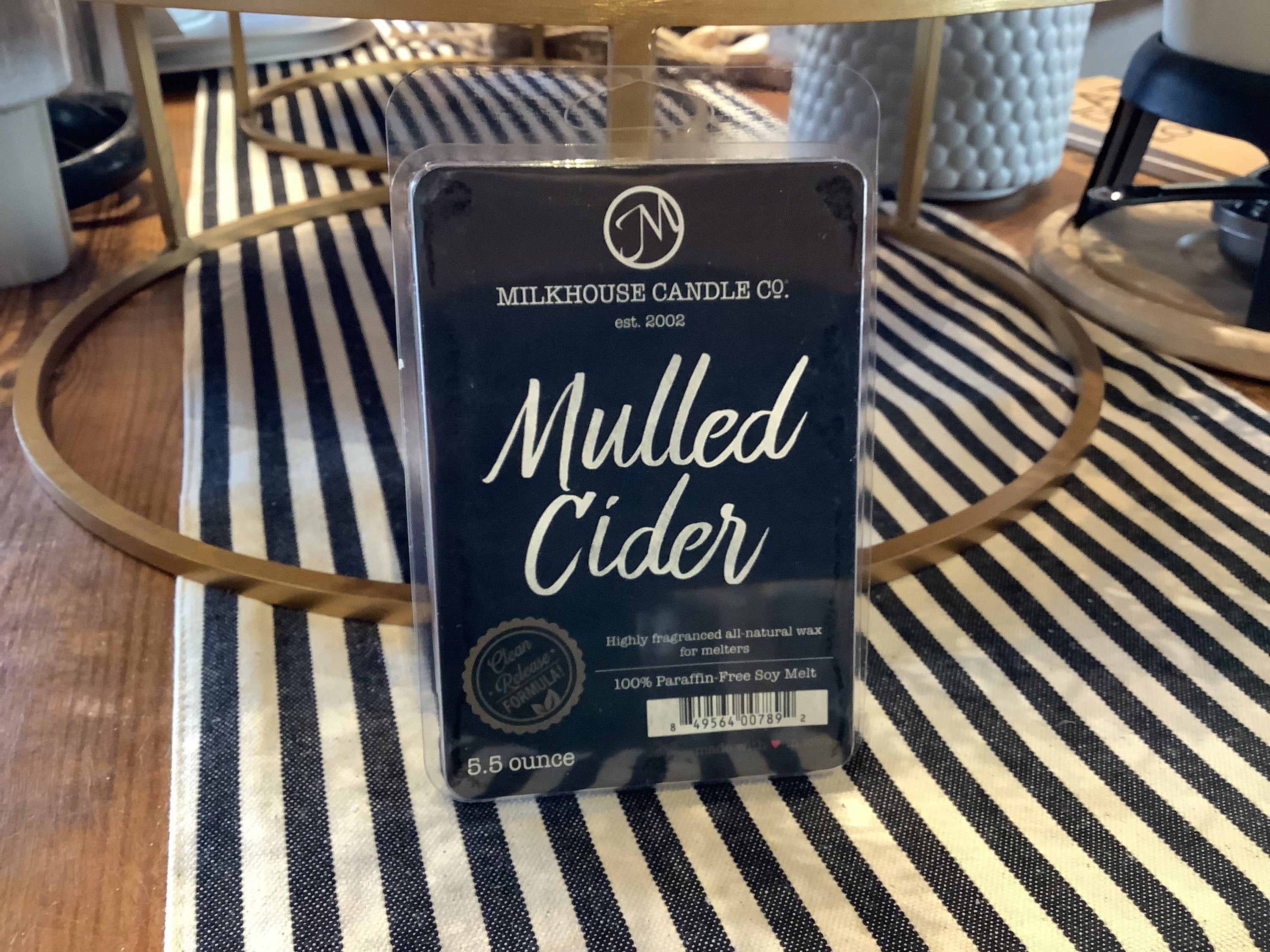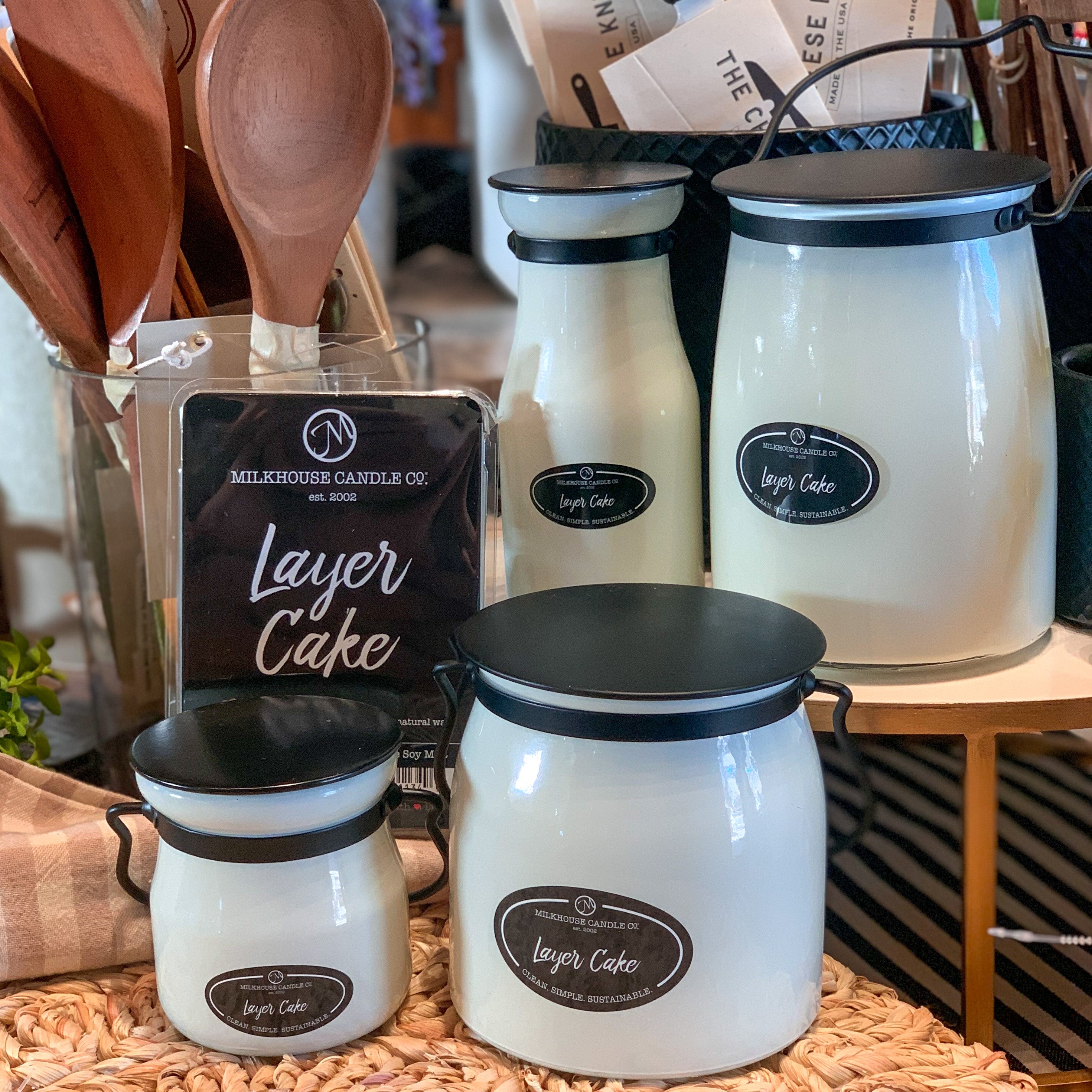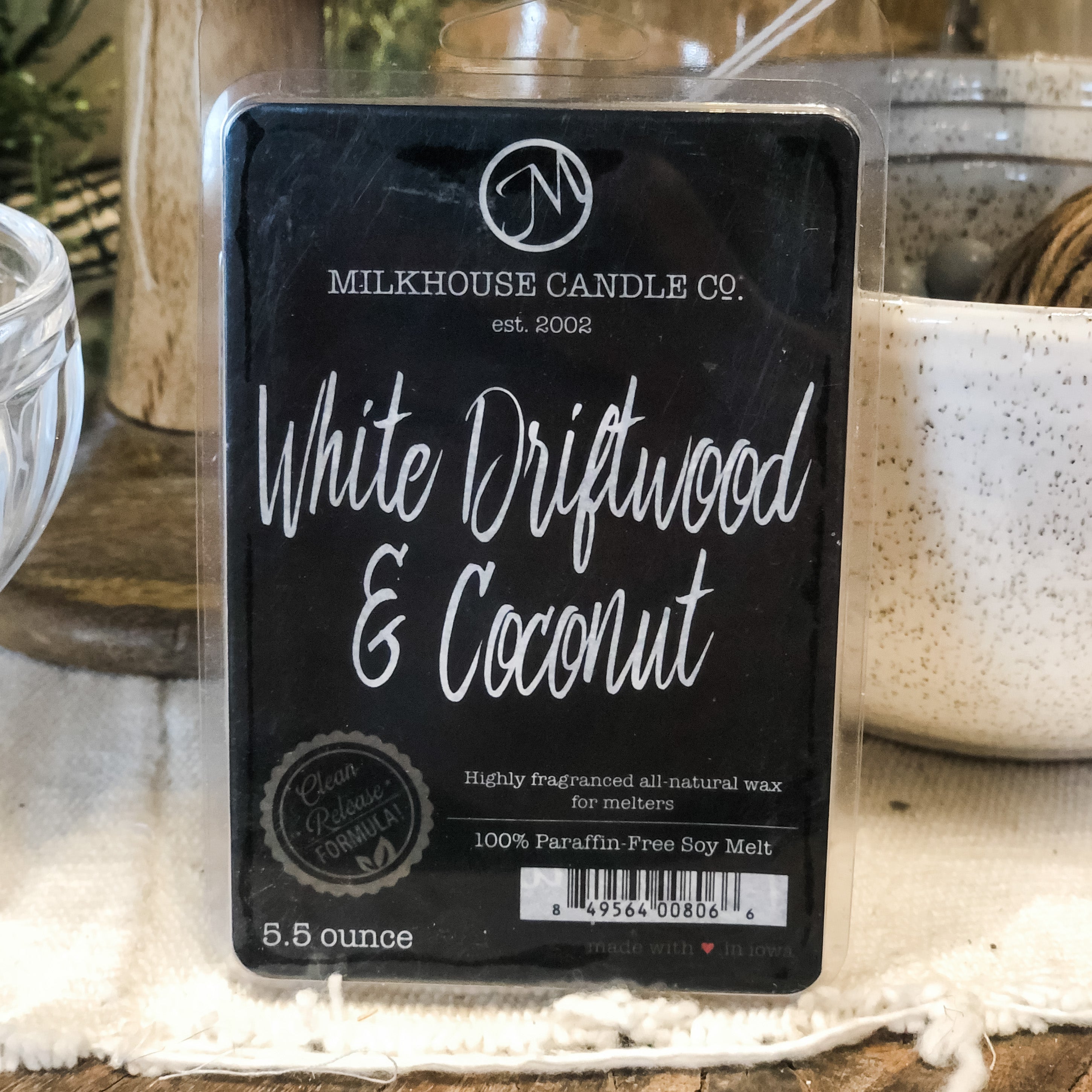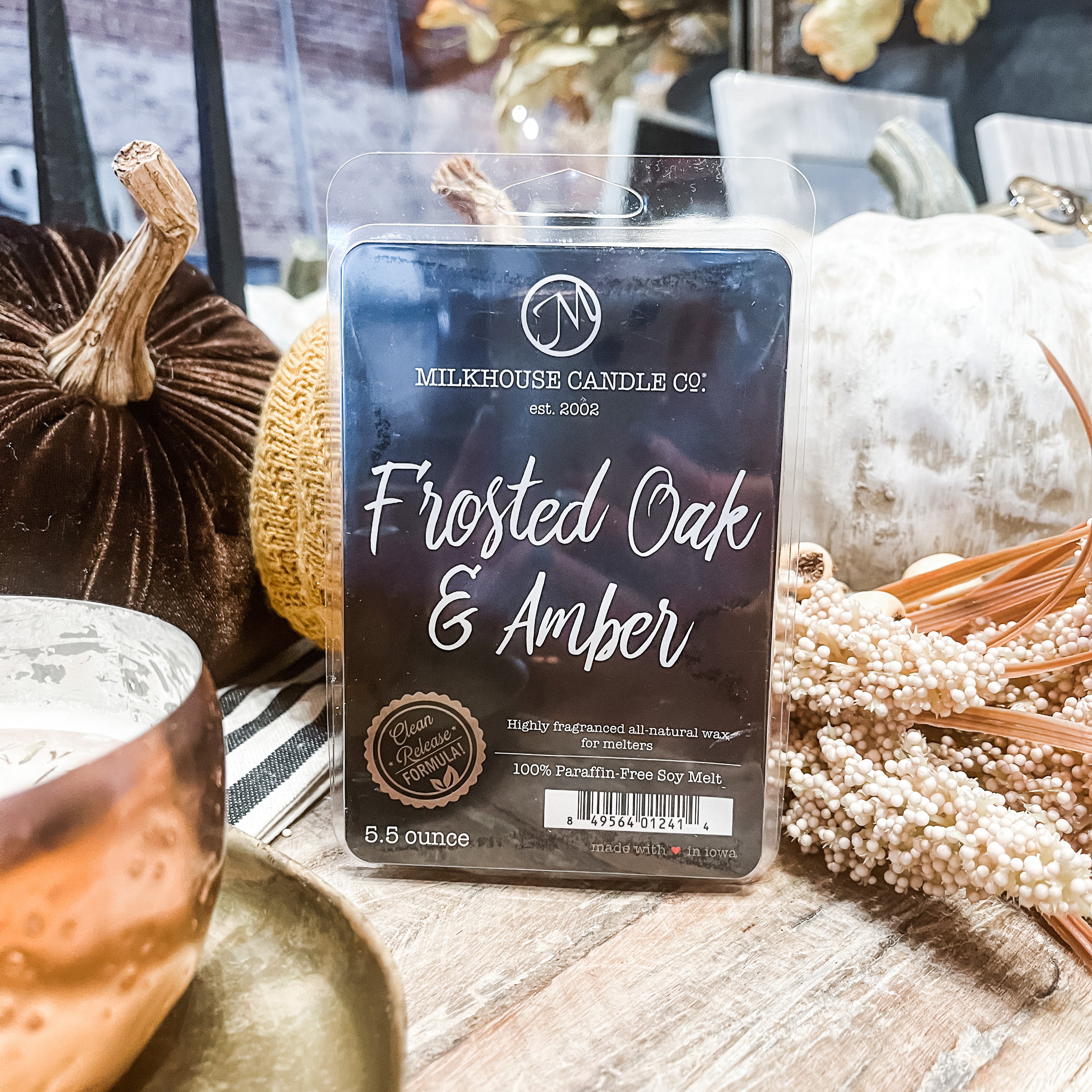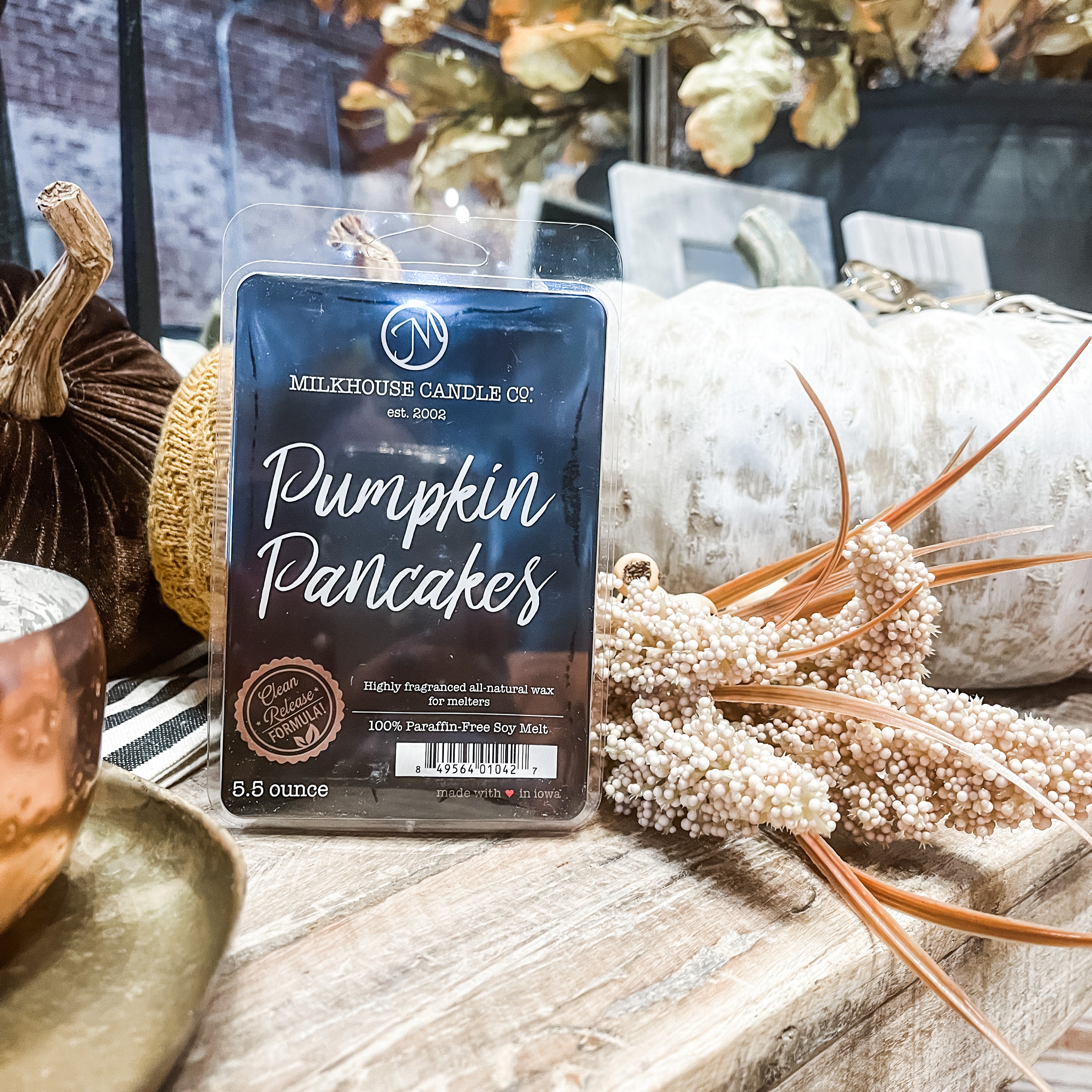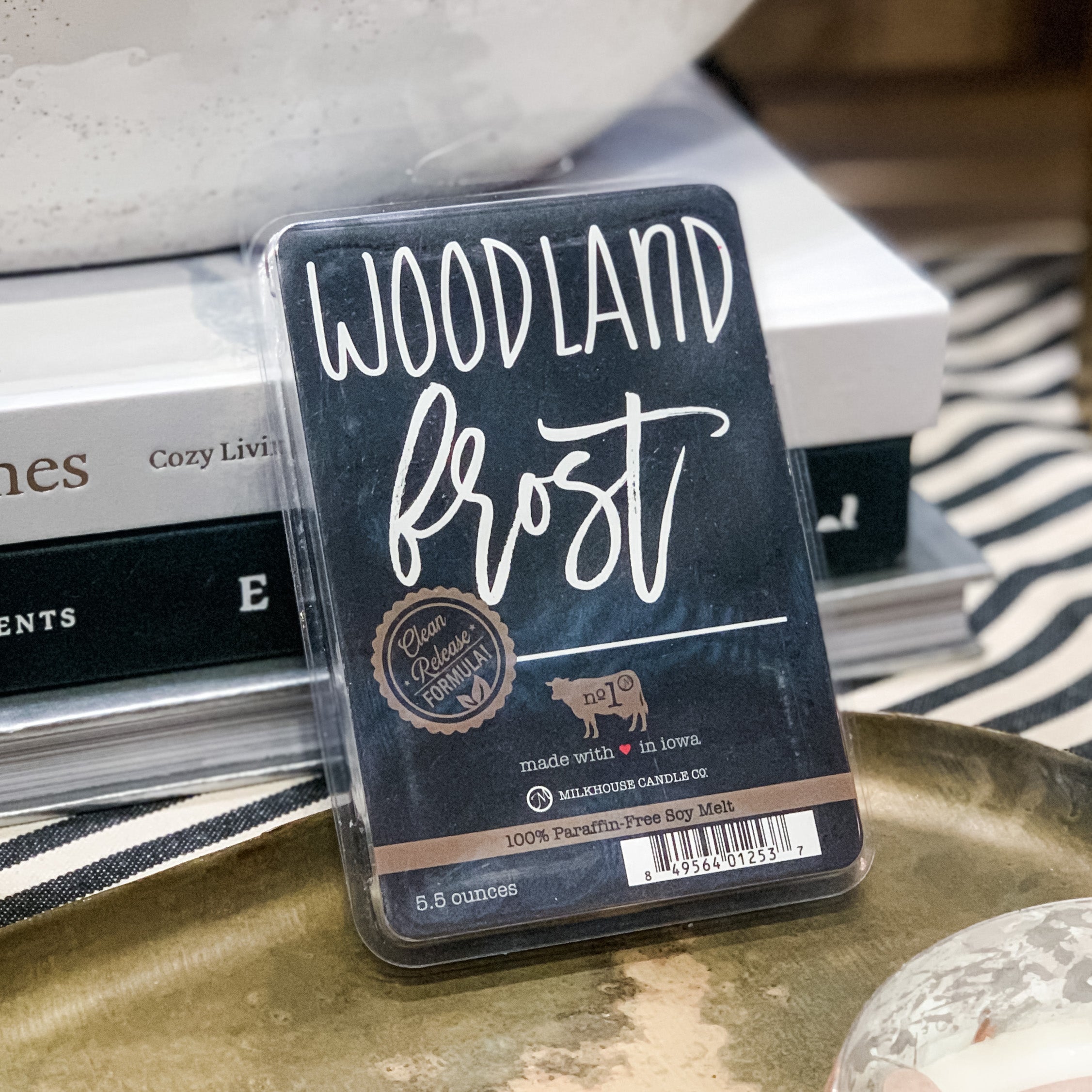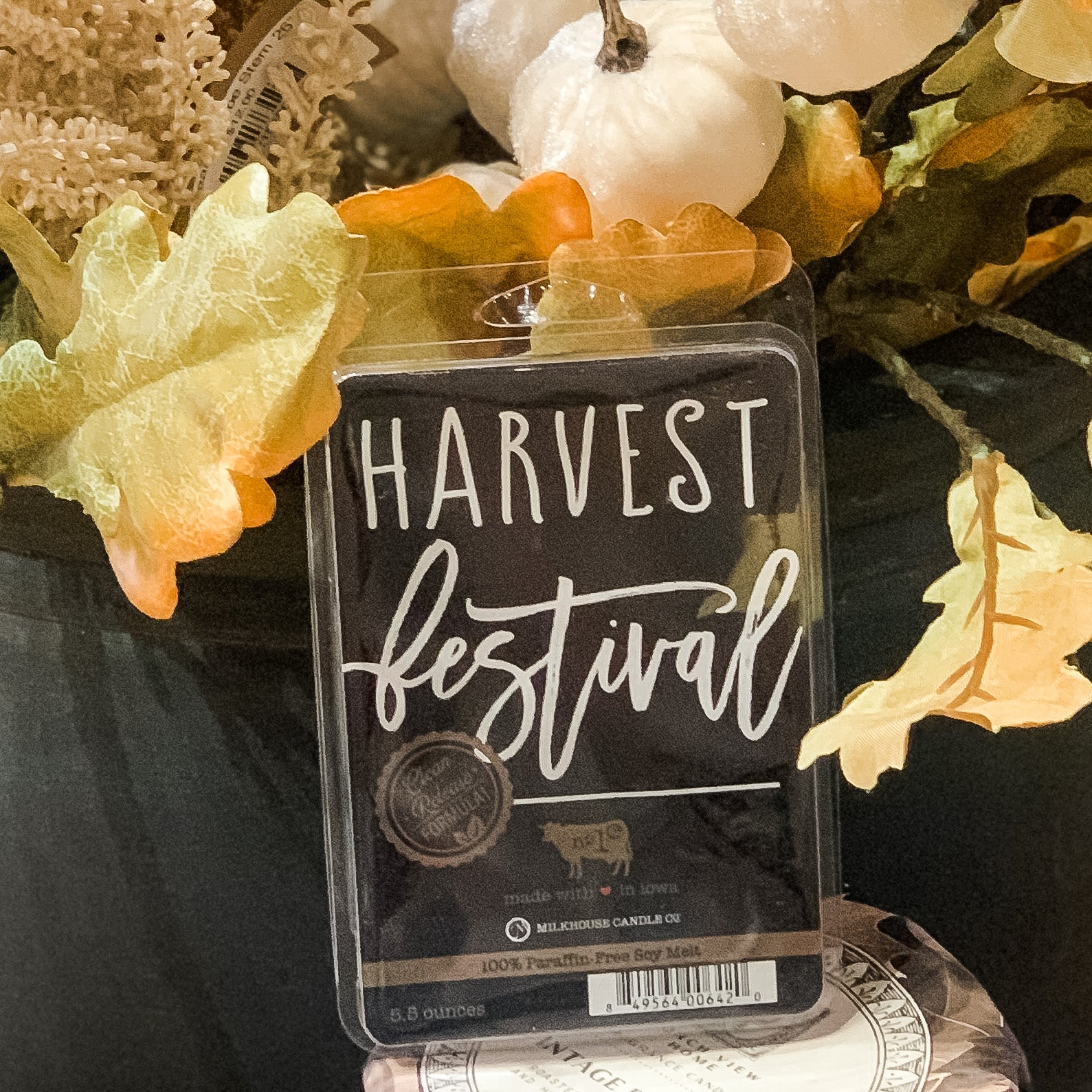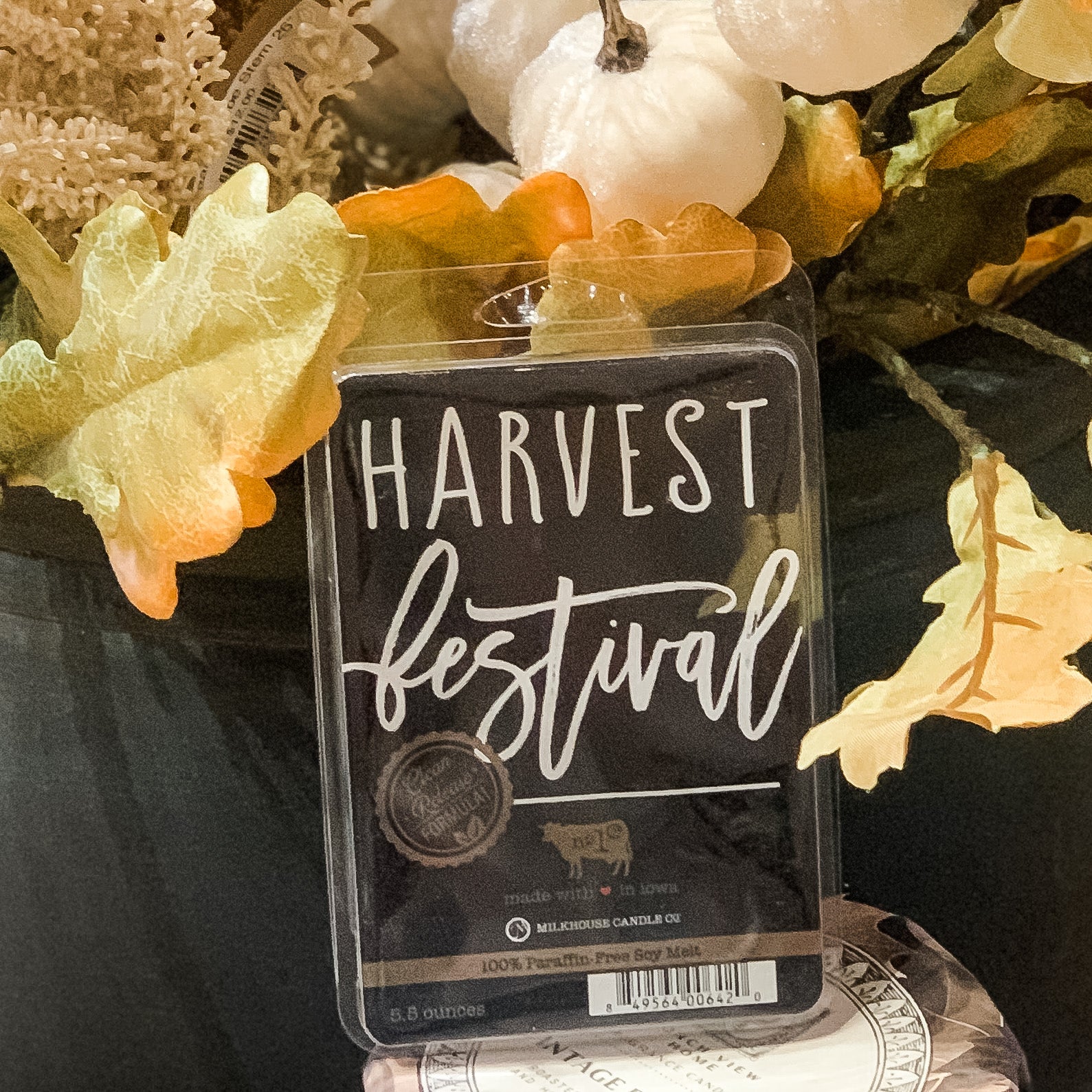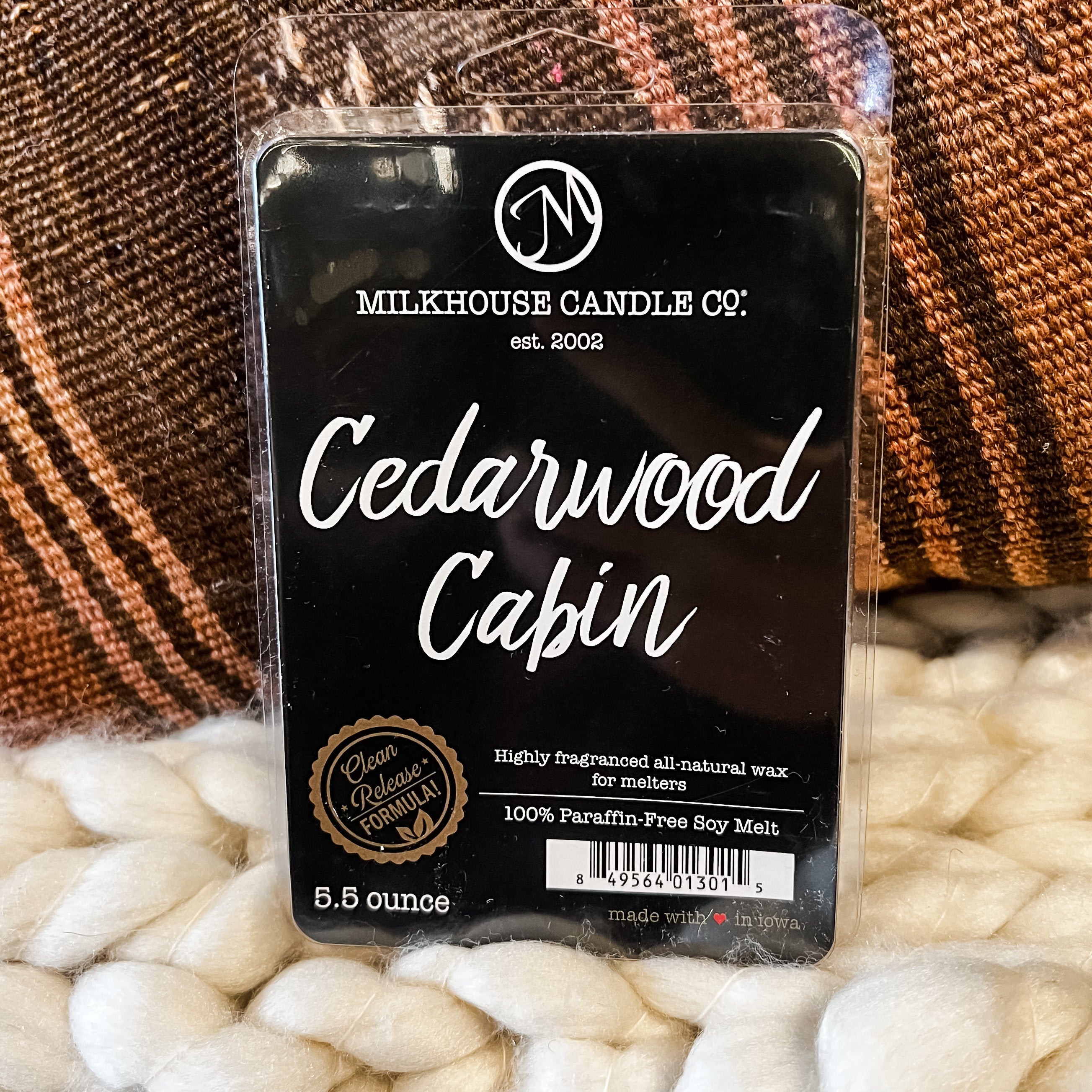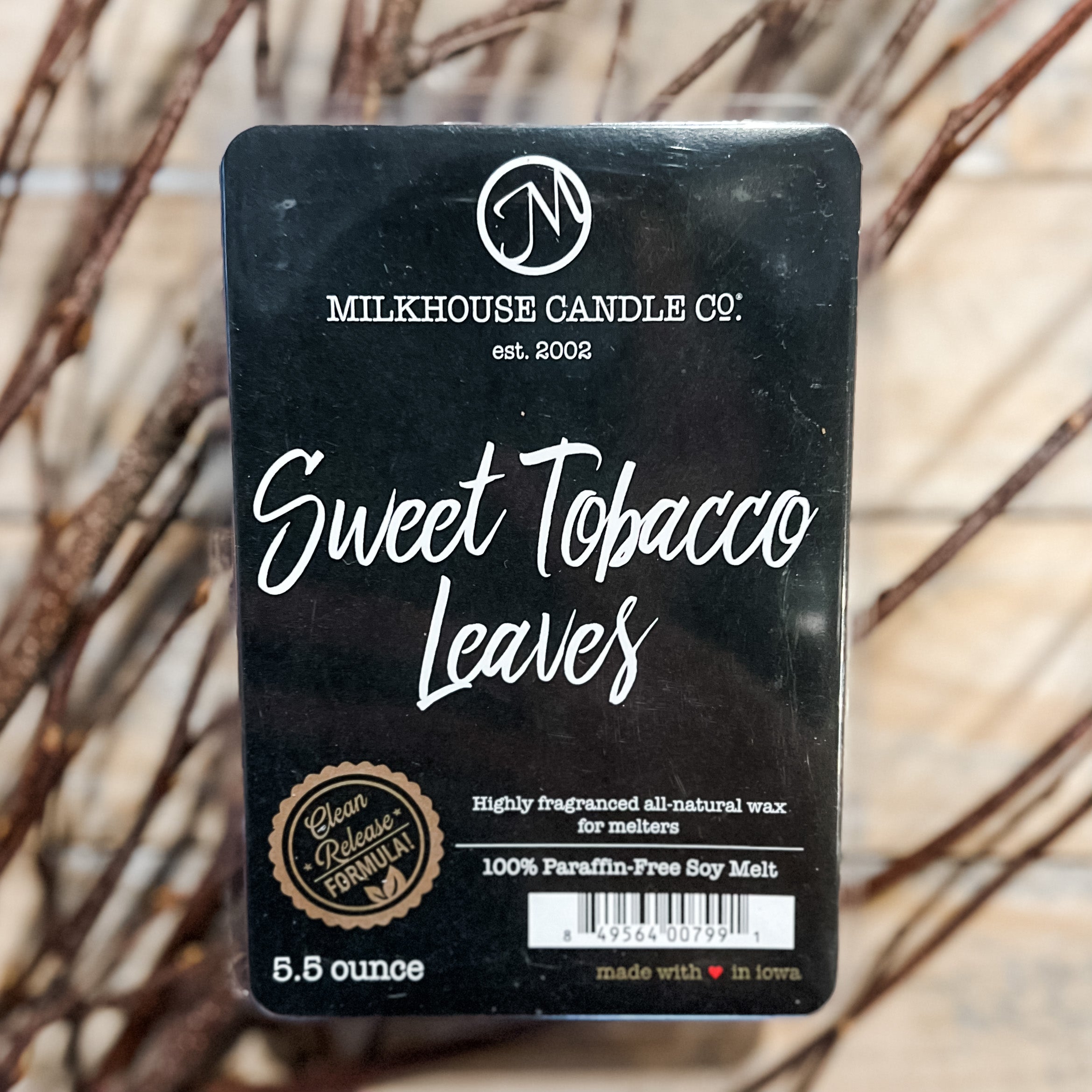 5.5 oz Melts
Made in the USA
100% Paraffin-Free Soy Melt
Love melts but hate the clean up? Meet the easiest melts ever! Our new Clean Release melt formula won't stick to the sides of most warmers! Simply turn off the heat source, let solidify, and dump the solid wax in the trash.
Pappy's Pipe: Layers of weathered driftwood, white amber, and patchouli swirled with nuances of a bonfire, pipe tobacco, supple leather, and a touch of juniper berry.
Salted Pretzel: A freshly baked golden brown Bavarian pretzel drips with warm, salted butter, soft nuances of cane sugar, and a generous sprinkling of course sea salt.
Mulled Cider: Hot apple cider steeped in the traditional mulling spices of cinnamon, allspice, clove, and orange zest.
Sweet Tobacco Leaves:Tobacco leaves accented with notes of cognac, amber, and sweet peach
Cedarwood Cabin: Sensual elements of dark resins and balsamic woods intermingle with gently smoked oud, leafy patchouli, spiced tonka, and glowing embers.
Mountain Rain: Peppered pine, aromatic herbs, and frosted greenery nestle with harvest apple and ozone-infused cedar joined by smooth, lakeside woods and ambered musk
Barn Dance: A masculine tribute to the rural life. Deep notes of rich cologne and pipe tobacco.
Tobacco & Honey: Golden ribbons of warm honey drizzled over aromatic sweet dried tobacco, rich teakwood, and brushed cashmere with a hint of romantic amber and soft sandalwood.
Welcome Home: Warm hearth fires and fresh baked goodies from the oven. Sweet, spicy, fruity, and delicious.
Saltwater Mist: Airy citrus notes dance and sway with grassy greens, aquatic florals and salty sea breezes atop ocean waves, sheer musk and blonde woods.
Dancing in the Rain: A summer rain on orange blossoms, summer orchids, and wind-swept grass.
Summer Storm: Like an unexpected storm…dewy greens, moist earth and cool breezes are awash with aromatic herbals calmed with rain-soaked woods and hints of coconut water.Like an unexpected storm…dewy greens, moist earth and cool breezes are awash with aromatic herbals calmed with rain-soaked woods and hints of coconut water.
Pineapple Gelato: Fresh island pineapple accented with sweet coconut and vanilla bean.
Autumn Orchard: Delicous notes of ripe apples are kissed with a touch of mandarin and mixed with cinnamon and clove then finish with the deep smoky aroma of vetiver, sandalwood, and Tonka.
Caramel Corn: Fresh, crisp apple slices dipped in gooey caramel with a touch of buttery maple, sweet vanilla, and warm cinnamon.
Harvest Festival: A spicy blend of cinnamon stick, clove, nutmeg, and warm vanilla evokes memories of the harvest season
Milk & Sugar: Caramelized sugar and warm milk combined with notes of vanilla and nutmeg.
Pumpkin Pancakes: Mouth-watering, fresh-off-the-griddle sweet pumpkin pancakes, smothered in maple syrup and toasted pecans then topped with a swirl of whipped cream and a sprinkle of spice.
Sunday Morning: Wake up to the warmth of buttered french bread, soaked in rich maple syrup with a sprinkle of cinnamon and vanilla, paired with a chilled glass of almond milk.
Autumn Day: A smooth medley of red berries and apple slices sprinkled with hints of nutmeg, spice and pink pepper wrapped in a weave of toasted coconut and baked vanilla.
First Snowfall: Soft lavender dances amid frosted greens and cool cypress while swirling within icy sea salt, amber, and freshly fallen snow.