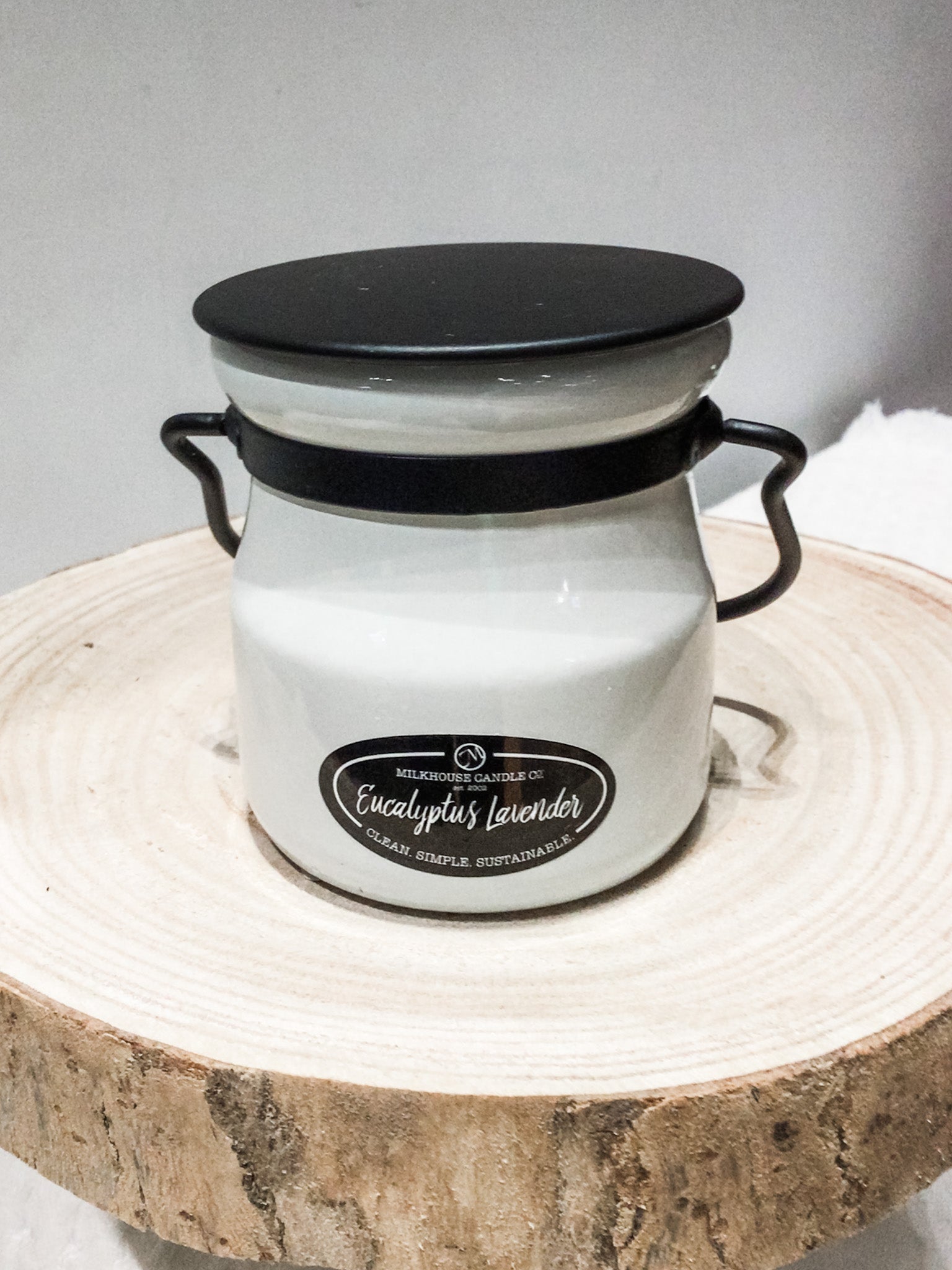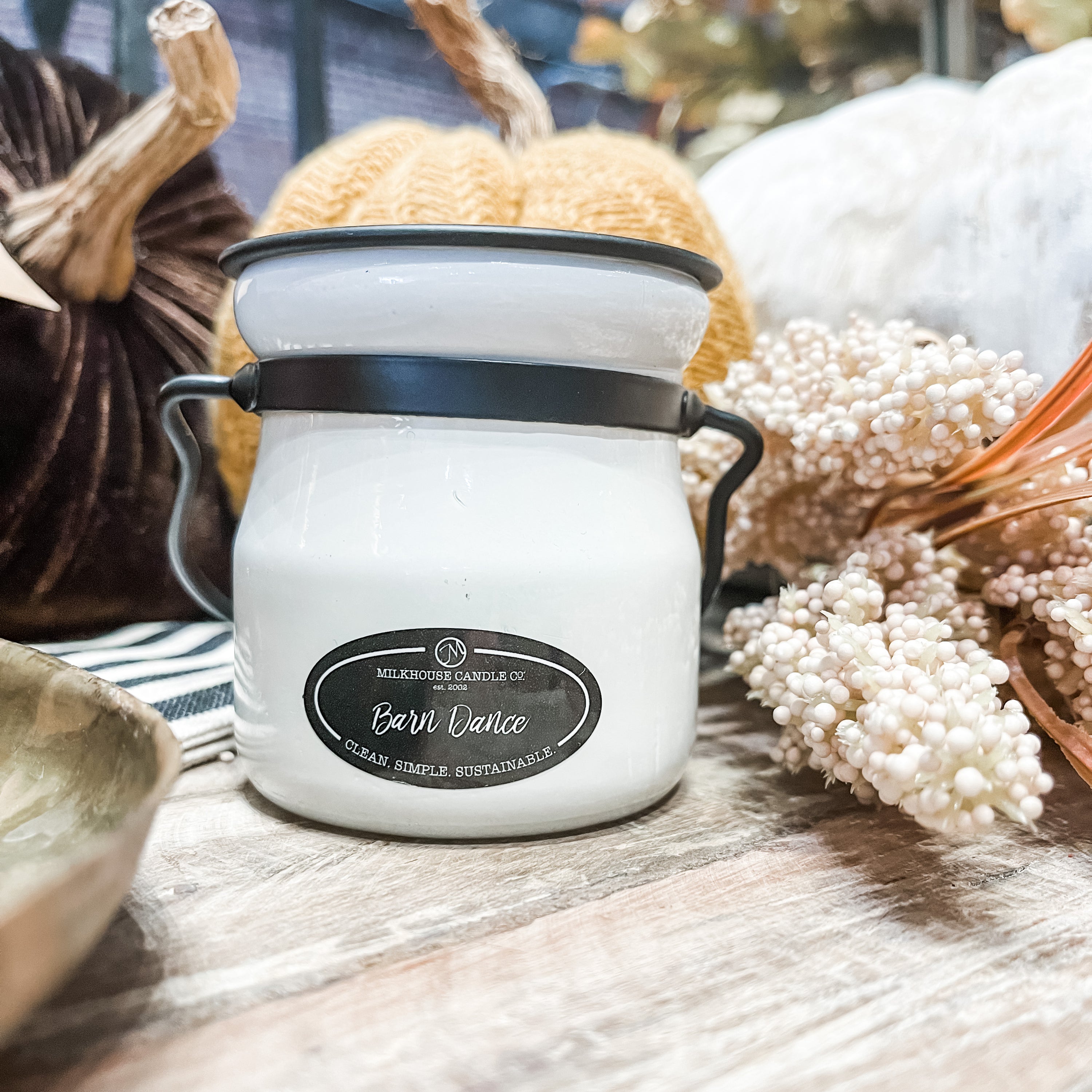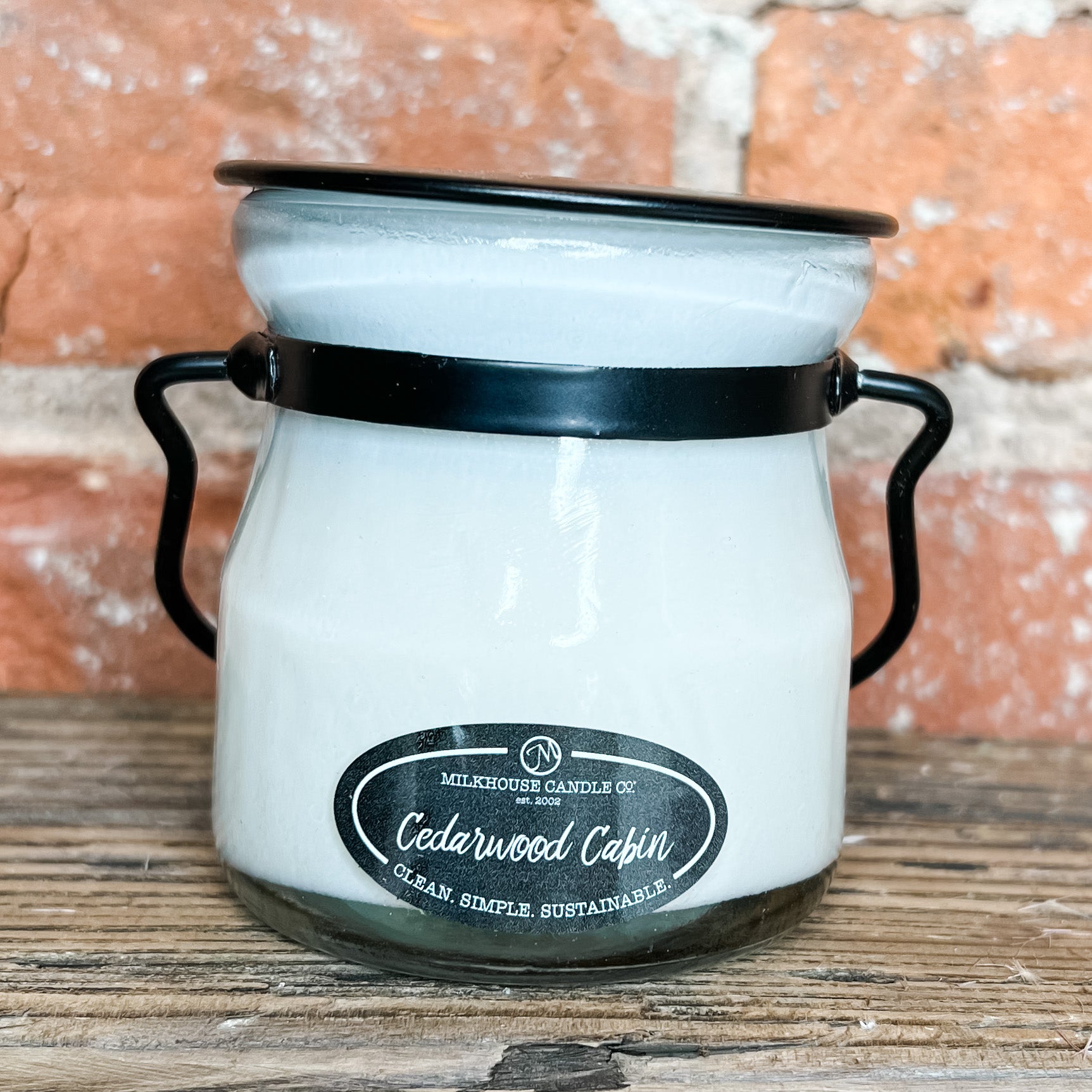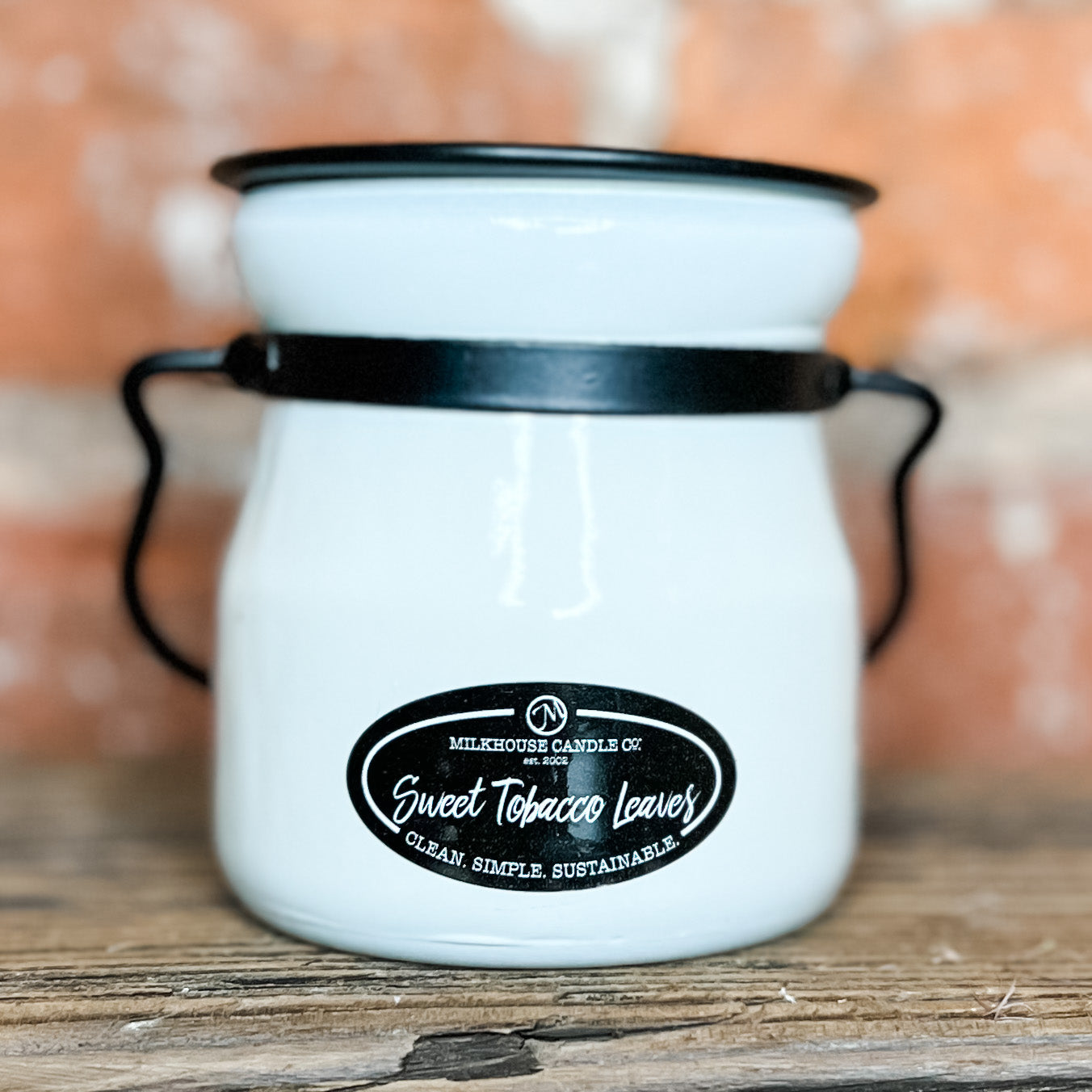 Milkhouse Black Cream Jar 5oz
35 hours of burn time
Made in the USA 
Soy wax infused with beeswax - 100% paraffin-free
Pumpkin Pancakes: Mouth-watering, fresh-off-the-griddle sweet pumpkin pancakes, smothered in maple syrup and toasted pecans then topped with a swirl of whipped cream and a sprinkle of spice.
Eucalyptus Lavender: A refreshing blend of lavender and the exotic spice notes of eucalyptus.
Pineapple Gelato: Fresh island pineapple accented with sweet coconut and vanilla bean.
Salted Pretzel: A freshly baked golden brown Bavarian pretzel drips with warm, salted butter, soft nuances of cane sugar, and a generous sprinkling of course sea salt.
Saltwater Mist: Airy citrus notes dance and sway with grassy greens, aquatic florals and salty sea breezes atop ocean waves, sheer musk and blonde woods.
Tobacco & Honey: Golden ribbons of warm honey drizzled over aromatic sweet dried tobacco, rich teakwood, and brushed cashmere with a hint of romantic amber and soft sandalwood.
Welcome Home:Warm hearth fires and fresh baked goodies from the oven. Sweet, spicy, fruity, and delicious.
Barn Dance: A masculine tribute to the rural life. Deep notes of rich cologne and pipe tobacco.
Oatmeal, Milk, & Honey: Oatmeal cookies dipped in whole milk and drizzled with sweet honey. Subtle cherry notes complete this delicious treat.
Brown Butter Pumpkin: Rich pumpkin puree blended with browned butter, toasted nutmeg, and cinnamon. Then swirled with sweet vanilla cream and brown sugar.
Frosted Oak & Amber: Intriguing notes of earthy patchouli, crisp vetiver leaves, and resinous woods blend with sweet accents of freshly picked apple and creamy caramel.
Nana's Cookies: Homemade soft sugar cookies infused with warm vanilla accented with velvety buttercream and topped with sparkling colorful sugar and a pinch of Grandma's love.
Sweet Tobacco Leaves: Tobacco leaves accented with notes of cognac, amber, and sweet peach
Cedarwood Cabin : Sensual elements of dark resins and balsamic woods intermingle with gently smoked oud, leafy patchouli, spiced tonka, and glowing embers.
Mountain Rain: Peppered pine, aromatic herbs, and frosted greenery nestle with harvest apple and ozone-infused cedar joined by smooth, lakeside woods and ambered musk
Dancing in the Rain: A summer rain on orange blossoms, summer orchids, and wind-swept grass.
Mulled Cider: Hot apple cider steeped in the traditional mulling spices of cinnamon, allspice, clove, and orange zest.
Milkhouse Black Cream Jar 5oz