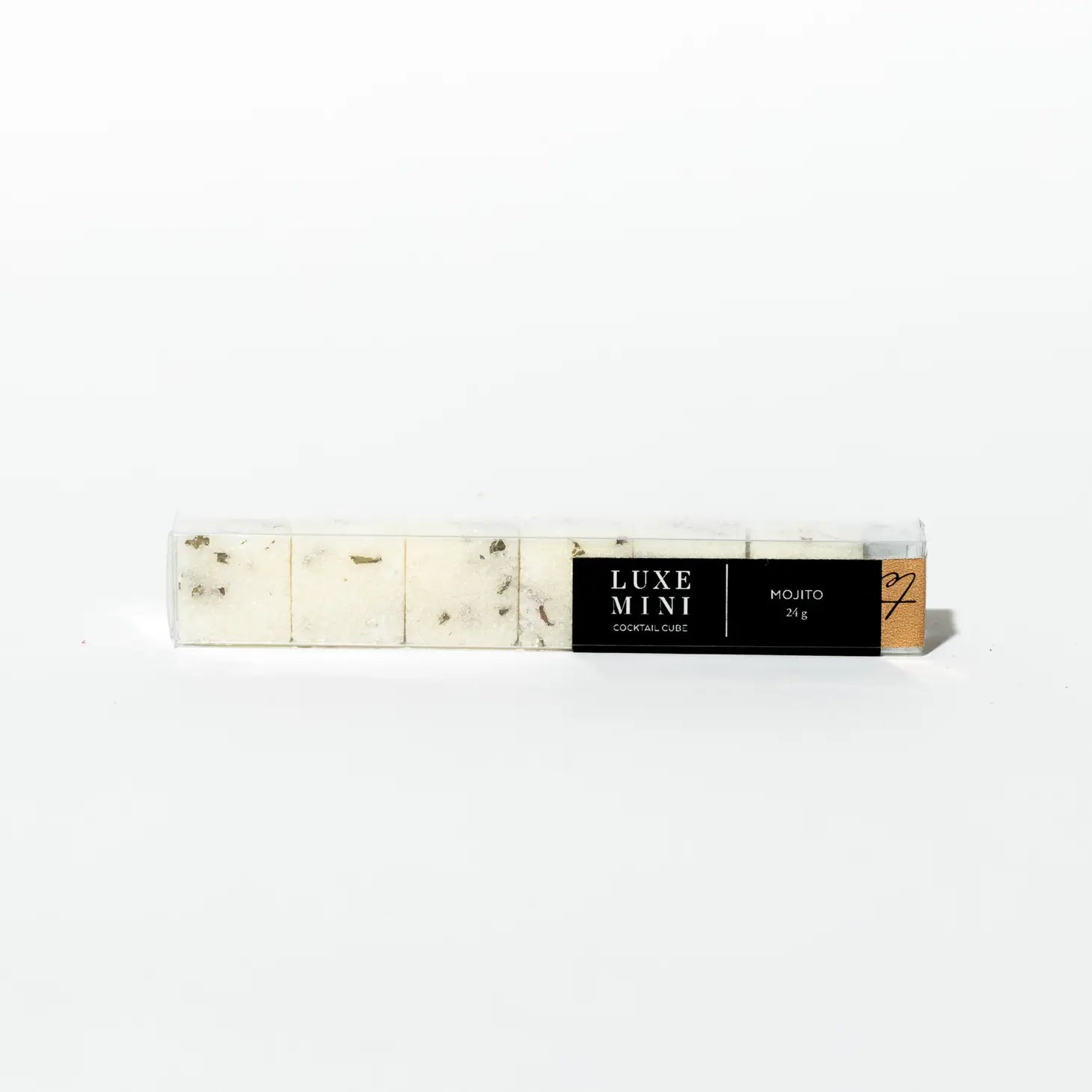 About this product

Just add some white rum and a splash of club soda to make instant mojito! One cube packs the refreshing mint and lime components to make for a quick mocktail or cocktail on the go, at home, or in the air!

Dimensions: 5/8" x 5/8" x 4.25"


Details

• Made in: United States
• Shelf life: 12–24 months
• Weight: 0.07 lb
• Dimensions: 4.3 in x 0.6 in x 0.6 in
Ingredients

MOJITO: Cane sugar, natural lime, natural spearmint oil, tartaric acid & spearmint leaves.