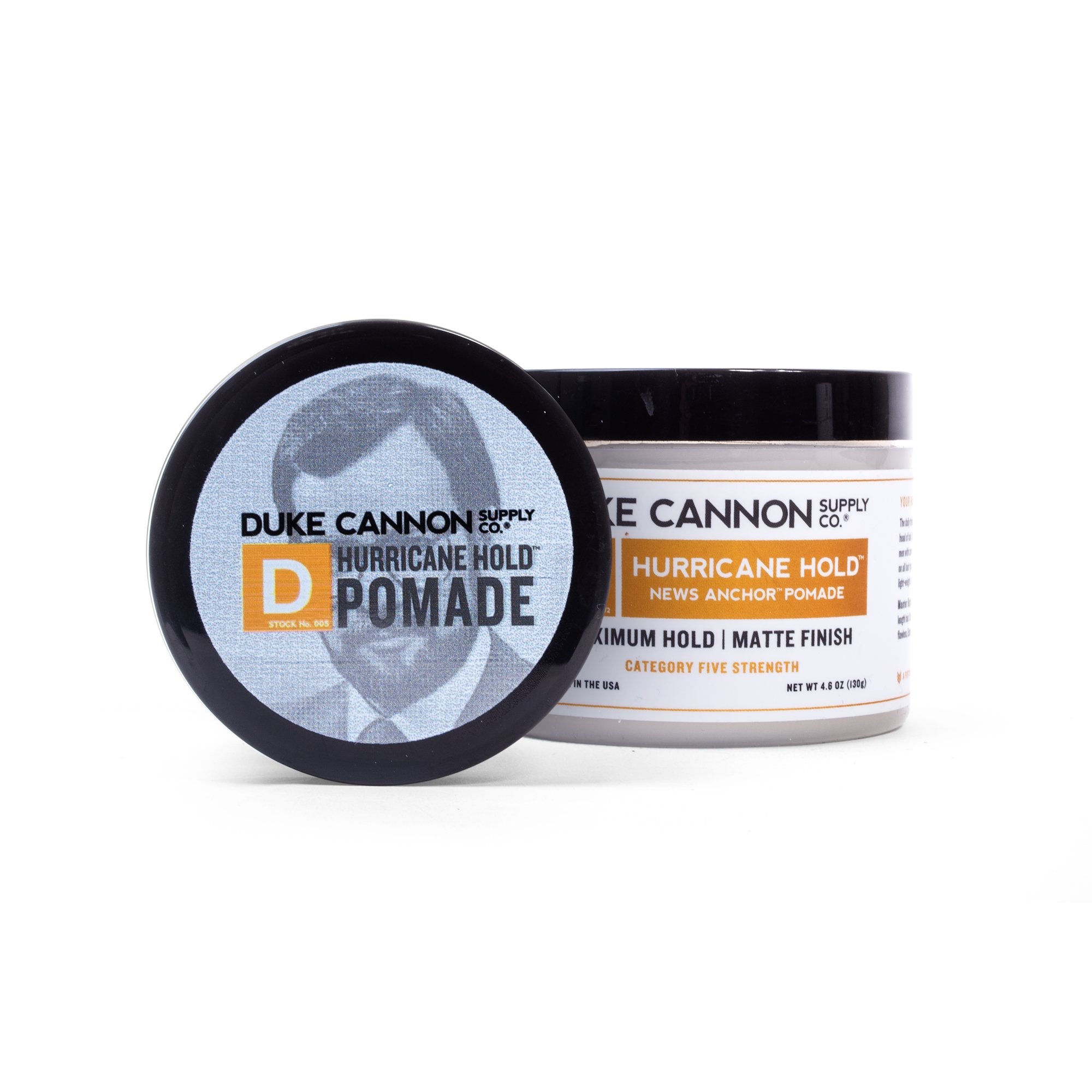 News Anchor Hurricane Hold Pomade
The daily threat of gale-force winds is no excuse for an unkempt head of hair. Hurricane Hold pomade is built for hard-working men with zero tolerance for even a single hair out of place.
Works on all hair types to deliver unparalleled long-lasting hold and a light-weight, matte finish. 
Key Benefits: 
Delivers a Category 5 strength (maximum) hold 
Ideal for short to medium-length hair 
Made with plant-based thickeners
Anti-static agents to control fly-aways
Water-based for easy rinse-out 
Has a light, fresh scent that blends subtle top notes of citrus with base notes of cedarwood, musk, and amber 
News Anchor Hurricane Hold Pomade