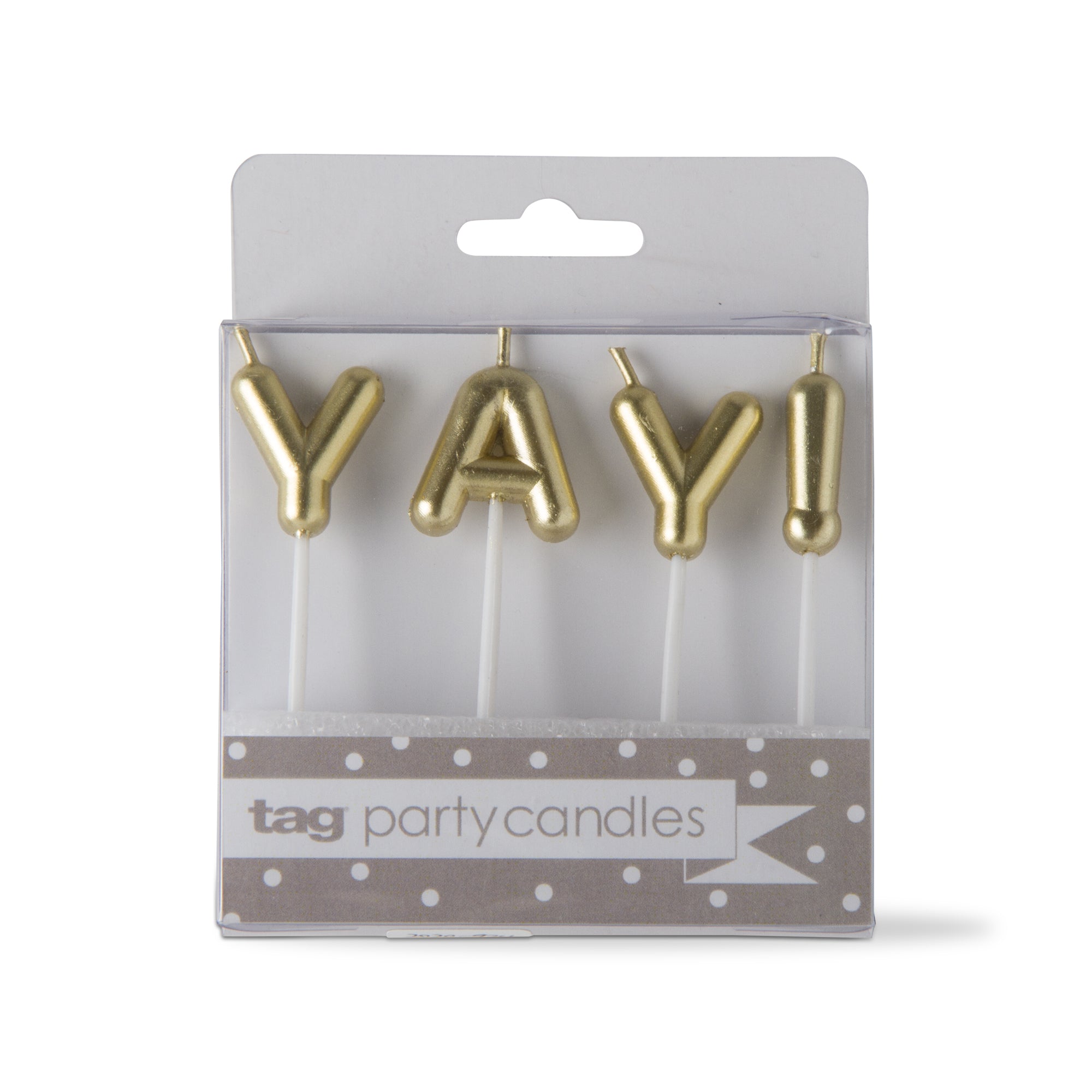 No matter how old, light up any birthday celebration with a tag candle as the icing on the cake!
dimensions: 
0.75 inch w x 1 inch h. burn time 2 min
care: 
keep wick trimmed to 1-4 inch at all times. the wick should be trimmed every 4 hours of burn time. simply extinguish the flame, let the candle come to room temperature, and trim the wick to 1-4 of inch before relighting.